Mosquito Coast to release new single ahead of national tour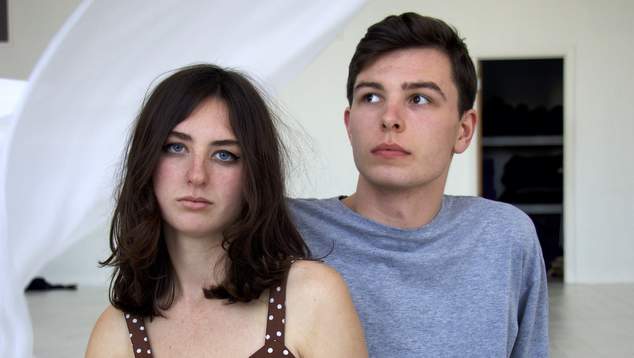 Local band Mosquito Coast are heading out on a national tour taking in capital cities and visiting the Gold Coast and Newcastle for the first time, as well as a coveted support opening for Beach House at Perth Festival.
The tour is in support of a new single Sweet Talking which will be released on 18 January. It's the second single off their forthcoming LP, which was recorded in NYC last year with French producer Nicolas Vernhes who has previously worked with Animal Collective, Deerhunter, The War on Drugs, Moodoïd and Dirty Projectors.
The live show sees Naomi Robinson (vocals/guitar) and Conor Barton – who's now up front on keys – joined by new drummer Oscar van Gass and Mitch Mack on bass.
Naomi and Conor were just 17-years-old when they caught the attention of fans and tastemakers after winning triple j's Unearthed High 2015 and placing #101 in 2016's Hottest 100 with their debut single Call My Name. More recently their song 'Skipping Girl' has been well revieved by music fans.
SWEET TALKING TOUR DATES
16 FEB Mountain Goat Valley Crawl, Brisbane QLD
17 FEB The Coolangatta Hotel, Gold Coast QLD
21 FEB Henry's Rooftop, Manly NSW
22 FEB The Chippo Hotel, Sydney NSW
23 FEB The Cambridge Hotel (Back Room), Newcastle NSW
28 FEB Perth Festival's Chevron Gardens, Perth WA (w/ Beach House)
08 MAR Cats @ Rocket Bar, Adelaide SA
09 MAR The Gasometer (Upstairs), Melbourne VIC
Tickets to the shows are available from the band's website.
Source: Media Release, Image: Jonty Knight
---