How much additional money will be needed for the plebiscite?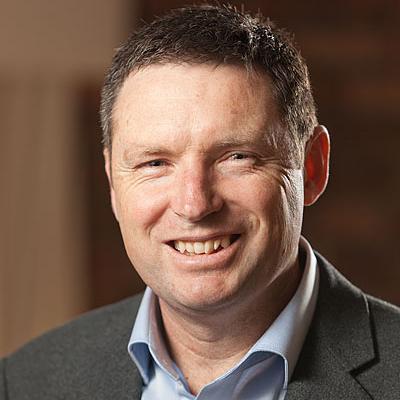 The Australian Christian Lobby has put forward it's case for public funding for the campaign to preserve marriage as an institution solely for opposite gender couples.
Lyle Shelton (pictured), the group's Managing Director has called on the government to provide millions of dollars in additional funding so both sides of the argument can put forward their arguments to the Australian people.
"There's definitely an expectation that there would be public funding of equal amounts," Shelton told Fairfax Media at the beginning of the week.
Shelton said the level of funding should be similar to that given to the campaigns delivered over the proposal to make Australia a republic in 1999.
In the 1999 republican referendum, the federal government gave $7.5 million to both campaigns and additionally provided $4.5 million for a neutral public information booklet about the referendum.
The cost of the plebiscite has been estimated by the Australian Electoral Commission to be at least $160 million, but that does not include funding to the campaigns.
Australian Marriage Equality does not want public funding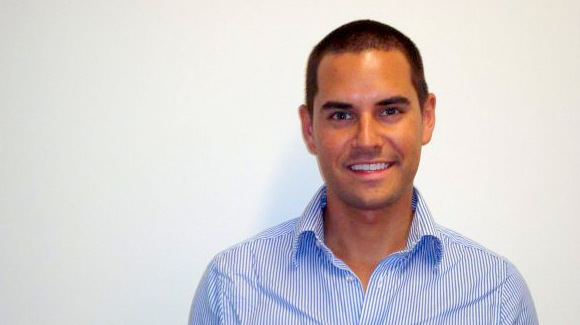 Australian Marriage Equality however has stated that it doesn't believe public funding is necessary.
"We did not ask for a plebiscite, but if one is imposed upon us we do not think Australian taxpayers should pay for the respective campaigns", Chair of Australian Marriage Equality, Alex Greenwich (pictured) said.
"$160 million is expensive enough and we don't think its right that more public money is added to the cost of a plebiscite", Greenwich said.
"Australian Marriage Equality does not believe we need public funding for Australians to be able to have a conversation about equality for all that takes from no one.
"Marriage equality is about ensuring every Australian has the opportunity to reach their potential, marry the person they love and build a secure and committed future.
"If we are faced with a plebiscite it's important that supporters of marriage equality come together and run a positive, inclusive and respectful campaign that reflects our shared Australian values of a fair go for everyone", Mr Greenwich said.
Support for plebiscite drops
A poll released last week showed that less than half of people surveyed supported the government's plan for a national vote on marriage equality, and support drops even further when people become aware of the plebiscite's massive price tag.
Attorney General George Brandis however believes the plebiscite is "the only way forward" declaring a plebiscite as the only way the country can resolve the long running debate over allowing same sex couples to wed.
Appearing on the ABC program 'Insiders' on Sunday Senator Brandis ruled out any other pathway for reform.
Australian Christian Lobby argues for public funding
Putting forward the case for public funding the Australian Christian Lobby argued its case on the SKY News program 'Paul Murray Live'.
Appearing on the program Lyle Shelton said that a combined amount of $15 million dollars of funding to both sides of the argument was a reasonable expectation.
"This is a big decision we're looking to make as a nation." Shelton said suggesting that the decision to allow couples of the same gender to marry was a bigger decision that the republic debate.
"That was a decision about whether we changed our head of state, essentially a ceremonial change, it wasn't upending the way we do our government. Changing the definition of marriage very much upends the way we do family, it changes the gender compact between men and women and children that they create, it changes assumptions in law and culture about what we owe to children." Shelton said.
Shelton said public funding was particularly essential for those opposed to change as corporate entities were not as supportive.
"We don't have the benefits of the Apples, and the big corporates and the overseas money that we saw in Ireland." Shelton said.
Earlier this week tech giant Apple announced it's support for marriage equality in Australia.
Shelton reiterated his belief that Australians are yet to fully consider the effects of allowing same sex couples to wed, despite years of public debate.
"We haven't really yet seen our side of the debate fully ventilated in the public square." Shelton said. "We think were just about to start as an Australian nation in the lead up to the this [plebiscite]."
Asked by host Paul Murray "What is the 'No' case for marriage equality?" Shelton said the campaign for marriage equality was a package deal of three things.
Shelton listed acceptance of the Safe Schools anti-bullying program, alongside changes to freedom of speech, freedom of association, freedom of religion and creating a deliberate policy of denying children knowledge of who their parents are as the outcomes of marriage equality.
"Changing the definition of marriage in Commonwealth law weaponises state based anti-discrimination law." Shelton said citing the recent case against Tasmanian Catholic Arch Bishop Julian Porteous.
Shelton said that while he accepted that two men or two women could love and raise a child, it was unfair on children.
"We have to ask ourselves the threshold question, is it right that a baby is taken from their mother?" Shelton said before arguing that marriage equality would lead to an overruling of Australia's current ban on commercial surrogacy and would bring about the return of anonymous sperm donation.
"You cannot have marriage equality for two men without the ability to buy and sell babies, and buy and sell eggs." Shelton said.
"Its been pushed in Europe by the gay lobby, it being pushed in Australia by the Human Rights Commission that has suggested that we need law reform in terms of assisted reproductive technology to help particularly gay males."
Paul Murray said that while he was a supporter of marriage equality he didn't believe that in the future someone somewhere would not take a church to a court or tribunal and try to flip the religious exemptions proposed in the currently proposed changes to the marriage legislation.
Shelton said marriage legislation was about families, not who you loved.
"Marriage is a compound right to found and form a family, the government doesn't care about who you or I love, the only reason we have marriage law is to provide a legal and cultural incentive to keep a man and a woman together for the benefit of their children.
"That is the only reason we have a marriage law." Shelton argued.
OIP Staff