Nakhane on being true to yourself and fighting the effect of colonisation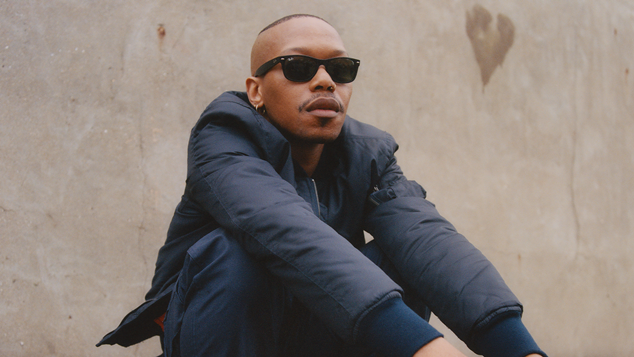 Nakhane is a South African singer, songwriter, actor, and novelist.
Their music is a blend of various genres, including pop, rock, electronic, and traditional African music. They have released several albums, including Brave Confusion (2013), You Will Not Die (2018), and soon they'll share their third record Bastard Jargon. 
Their music often explores themes of identity, queerness, and spirituality. Both Elton John and Madonna have cited them as one of their favourite artists, with Madonna noting they were a big influence on her most recent album Madame X. 
Nakhane teamed up with Anohni for is uplifting song New Brighton, and their most recent releases have included collaborations with Nile Rodgers and Moonchild Sanelly, as well as Perfume Genius.
In addition to their music career, Nakhane is also an accomplished actor. They appeared in the controversial 2017 film The Wound, which explores the complex relationship between traditional masculinity and homosexuality in South Africa. They have also written a novel, Piggy Boy's Blues, which was published in 2015 and won the South African Literary Award for Debut Novel.
Ahead of their first ever show in Perth this weekend, Graeme Watson spoke to Nakhane.
How would you say your music has changed over your career? It's progressed, the sound is quite different from when you first started off.
I suppose it's become much more open. This new batch of songs is more rhythmic. Whereas I think the first two albums are much more concerned with a sort of stately beauty. You know, something Baroque about it. I think there's something a little bit harsher, yet iridescent about this new music. You know, it's got something about 'the city' about it.
You've changed where you are living, having moved to the UK, has that had an effect? 
Not necessarily, because a lot of the songs that I wrote for this new project were influenced by South African electronic music. But maybe, because when you leave where you from, you start to romanticise it.
And so, if anything, if we're talking about a city, then we're not talking about London, we're talking about Johannesburg. Which is an intense, rough city – but so much fun.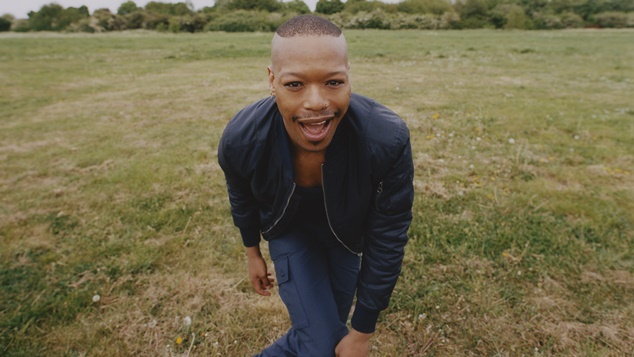 What's it like for queer people living in Johannesburg? How would you describe it?
It's a great city. I mean, like any other city there's dangerous pockets. But I think the queer scene in Johannesburg particularly is thriving.
Oh my God, I have to be honest with you. Having lived in the United Kingdom and traveled in Europe a lot in the past five years. I still think that JoBerg is the best city. It's filled with life; it's brimming with danger and experimentation. It's so present, and it's creating stuff, it's creating itself right now, and that's what I love about it.
Your latest singles have involved some collaborations, how did they come about?
I met Nile Rodgers when I was performing on Later with Jools Holland. It's a great meeting story because it's like we were in a cute romantic comedy. I was I was doing my makeup and he was coming in, and I'd heard that he was interested in my music, so I was quite surprised by that.
I was doing makeup, it was like one of those salon chairs with footrests, and I had one these platform shoes. He came into the room and got up, tripped on the footrest and fell into his arms, literally fell into his arms.
I was also writing this new music, and I remember thinking 'Oh, I need a producer' I have co-produced a lot of the album, which is something I'd never done before. I've co-produced every song except for one. I knew I wanted someone who I knew would help make a really good album, and I thought, "Well, who's better than Nile Rodgers?"
So, he gave me his number and I texted him, and then he didn't reply for about two months around. I thought, "Fuck you, there'll be other people, your loss."
Then he replied out of nowhere. There was some stuff that I sent him; he works so fast. In just two days, he'd created something so beautiful. He's so giving, and so kind. It's all about the music.
When you think about all the people that he's worked with over his career, it's quite a list.
He's like the backbone of pop music.
Collaborating with Moonchild Sanelly came about because we're on the same label. I used to go to all her shows and just lose my mind. I think live music has replaced the church for me, I become really wrapped up in the moment.
I had written the song, I finished Tell Me Your Politik and I thought, I want something that has a semblance of home, the attitude from where we grew up, we both come from the same city. People have a lot of attitude and self-belief and, you know, the sense of middle finger about us.
She represents so much of that, and I knew she could do a good job. When she said yes, it is just so amazing, because she really injected a sense of frisson into the song, I can be quite cerebral, but she's quite the tease.
People often say if they like Perfume Genius, they should also check out your music, and now you're working together on 'Do You Well'. 
On a track that is very different for both of us. I met Perfume Genuis in New York a few years ago.
I think that's one of the reasons I wanted him was because I knew that he hadn't done a lot of dance music, or any. I thought how interesting it would be. I knew that people would be assuming that would make a sad feeling, heavy type of song. I thought, why don't we just make the gay anthem.
Faith was a big part of your life. Is it still now? You mentioned that maybe live music is filled that space, but is faith something you miss in your life?
Live music is filled in the community part of it. I still have faith, it's just not Christian. I'm not interested in Christianity. I'm interested in Christianity as literature, as history, maybe not as something to rely on when it comes to faith.
If anything, I think I'm more interested in my Indigenous spirituality. What was there before colonialism? That's what I'm interested in, and faith is still important to me, because life is so fucking hard.
Here in Australia, with Indigenous people's culture, for a lot of places, languages have been forgotten and practices have been forgotten. But I think here in Western Australia, we're starting to turn that around. Many people are learning to speak indigenous languages and know more about indigenous cultures, but it's quite a hard thing to achieve once colonialism has made its mark.
Colonialism is severe. Because it's because it's so destructive. Its main point is to take, and the only way can take is to destroy. The say missionaries were there to save people's souls – yeah right. Missionaries were there to smooth out the process.
When you come back from it, I think decolonisation is takes time, because you have so much to unlearn. And we know, if we read any neurological papers, that it's easier to learn than it is to unlearn.
Because when you get stuck in a groove, and these things that you believed your entire life, in that unlearning I think it comes a lot of changing habits. Learning to love yourself again for who you are, not for what you've been told you are. Believing that your humanity matters, it doesn't have to be compared to someone else's, it matters as it is.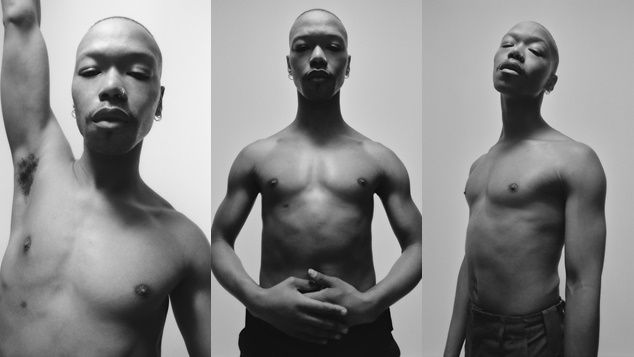 As a musician, you go through these phases of writing, creating, talking about music, and then touring music. Do you like to like all parts of that cycle? How do you feel about going on the road?
I love it. Because I'm so single minded. I have one job. I don't really drink when I'm on tour. I'm healthy. I eat my vegetables. I mean, I do that anyway, but I become even more intense about it, because I can't get sick, because I have one job. For me that simplifies my mind, simplifies my life.
I love so much. Every night, you go out there, you meet strangers, you share something for that hour and a half. There's something beautiful being exchanged. I wish I could do it all the time.
We've gone through a long period where we couldn't do that.
It's interesting because every show is a learning experience and when you haven't done for a long time, it's almost as if you it's a muscle that started to atrophy, and you have to build it up again. I think I've played three shows in 2022. The first one is a bit shaky, but fun! It was amazing, and intensity of newness. Then the last one I did you did it became something more fluid, something much more at ease and calm.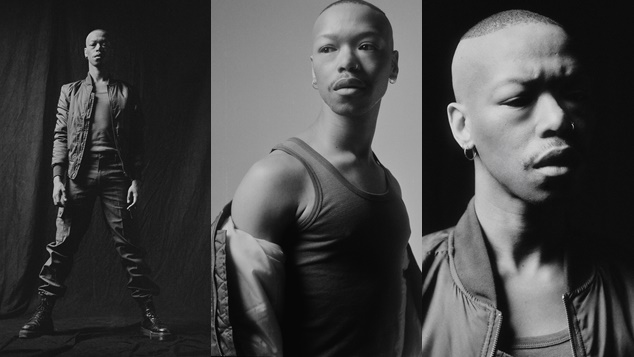 You've written about how you struggled a little bit during the Covid period. It's interesting because there's a whole bunch of artists who've found that an incredibly creative period, they're like, "I recorded, I've made three records during Covid". But then for other people it was a period devoid of creativity. 
It was pretty dark. I think because all those things that I used to avoid, or sublimate with experience, suddenly were they're blindingly bright. I had to deal with them. It was fucking tough.
I learned a lot, I felt myself becoming obsessed with piano again, which is great, because it's the first instrument I learned as a child. There was some good that came out of it.
Sometimes you have a difficulty having to face yourself, and perhaps the things that you've been trying to cover up is the beauty. It's difficult, but in the in the last two and a half years… I hate to say that there's a reason for everything, because sometimes that isn't.
But in this particular instance, I can say that I've learned to actually look at myself and go, "Okay, here it is, we're not going to pretend that it's not here, we're not going to pretend that it doesn't exist, we're not going to pretend that this computation shouldn't happen. We are going to understand that sometimes you're wrong, and sometimes you make mistakes, and when you are wrong, and you've made mistakes, then you should apologise.
You should go into the fire and be living an honest life with yourself and those around you.
Nakhane will play The Rechabite on Sunday 5th March. Final tickets are on sale now. 
---

You can support our work by subscribing to our Patreon
or contributing to our GoFundMe campaign.