Natalie Imbruglia's gender bending new album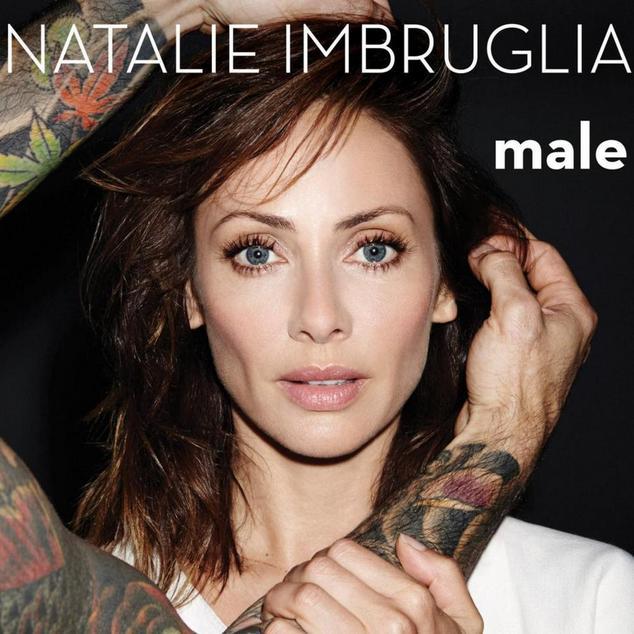 Natalie Imbruglia returns with the obligatory covers collection. Thematically it's a collection of songs previously sung by male singers.
Often a covers album is something artists put out to fulfill contractual requirements, or they appear when an artist has run out of ideas.
Others though can be intriguing collections of tunes that stand inline with an artists original body of work.
Tori Amos released a similarly themed record back in 2001, 'Strange Little Girls' was also a collection of songs originally performed by men.
The two singers have a touch point in Neil Young. Amos took on his tune 'Heart of Gold', while Imbruglia delivers her take on 'Only Love Can Break Your Heart'.
Imbruglia knows the power of a good cover, her re-recording of Ednaswap's 'Torn' launched her career and gave her a gigantic hit that she's ever likely to match.
You might think after kicking off her career with a massive cover, albeit of a largely unknown song, that Imbruglia might have avoided singing other people's songs, but she has delivered a few covers during her career.
In the past she's taken on the INXS hit 'Never Tear Us Apart' for Tom Jones duets project, she also contributed to the Finn Brother tribute project and has released a version of The Pretenders' '2000 Miles'.
The album has a strong opener with Daft Punk's 'Instant Crush'. It's a song that you're likely to recognise but might have struggled to name who the original artist was.
Wisely the song selection avoids well known tunes, opting for lesser known songs from artists like Josh Pyke, Damian Rice and Death Cab for Cutie. While Imbruglia's take on 'I Will Follow You Into the Dark' doesn't surpass the original, she does deliver the song with a delicate tenderness.
Also on the menu is Iron and Wine's 'Naked As We Came', Tom Petty's 1981 release 'The Waiting' and a take on Pete Townsend's 1980 pop hit 'Let My Love Open The Door' – it's a great tune.
The album's big mis-step – a ukulele version of The Cure's 'Friday I'm in Love' – like Robert Smith joined Mumford and Sons….argghhh…skip past that one.
Male is available now from iTunes and CD stores, Natalie Imbruglia will play 'A Day on the Green' with Simply Red and Tina Arena in February 2016. 
Graeme Watson