Nath Valvo is More than the Boy Next Door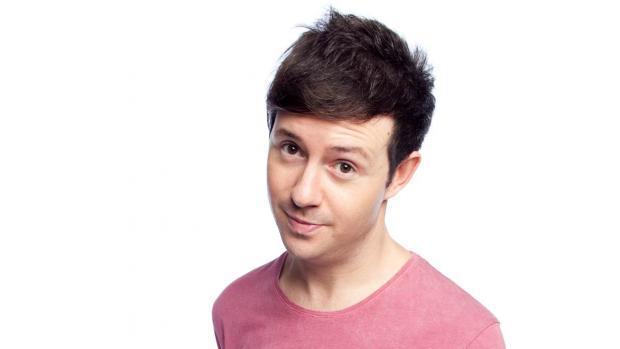 Nova FM host and comedy darling Nath Valvo is bringing his show 'Boy Next Door' to Fringe World 2015. He chatted to Graeme Watson all about the show, some of his real life foibles and the secret to a great date!
When you do a show about your dating experiences, does it reduce your chances of future dates?
This show isn't all about dating – but my Grindr : A Love Story? show absolutely effected things! Lots of gays saw the show in Melbourne so dudes were saying to me "If we go on a date will this end up in one of your shows?" I would say "Absolutely not" …but we all know that's a lie right?
In Boy Next Door I reveal a humiliating thing that happened to me on a first date a while back – it involves nudity, a bathroom and getting caught doing something rather awkward. People have told me it's made them feel a lot better than their embarrassing date stories – you're welcome, everyone!
What makes a great date?
1. If they rock up.
2. If you rock up.
3. Alcohol.
Is it socially acceptable to say you met on Grindr or Tinder, or should you concoct an elaborate cover story?
I think the times are a changing on this one! A few years ago almost every gay I knew had "GD"  (GD is Grindr Denial).  I have straight mates dating from Tinder and gays dating from Grindr and are all out and proud of it! ZOMG hashtag 2015 guyz! In the show I have a look at the difference between the two apps – it's called Grindr Vs Tinder and it's my favourite part of the show!
How important is a good profile photo for social media apps?
What I LOVED seeing was – when Tinder really took off last year – because it's linked to your Facebook account – so many people were changing their Facebook profile pics to ones of them from yesteryear. They were going so far back my Facebook stream was pics of bloody ultrasounds.
Do you get invited to many weddings? Are they heaven or hell?
I got invited to my brothers wedding a while back WITH A PLUS ONE on the invite! I didn't have a fricken plus one to take! So right from the start I was in a state of panic! Boy Next Door is about my little melt down that followed that invite! I also get stuck into Vegans, Tony Abbott, Adelaide and my hatred of the movie Love Actually! It's super fun – very excited to bringing it to Perth!
Nath Valvo's 'Boy Next Door' is on at the Da Parel Speigeltent from January 31 – February 7th. Tickets available from www.fringeword.com.au 
Graeme Watson