Netflix drops joyous new trailer for 'Tales of the City' revival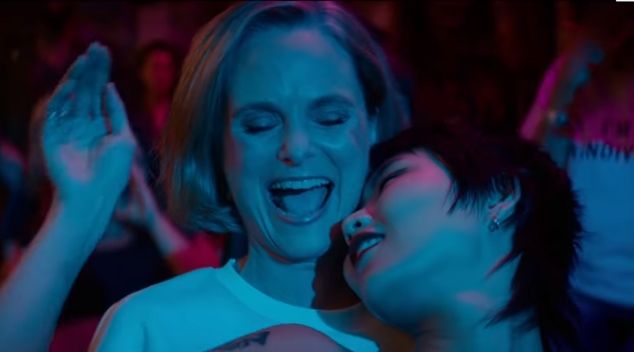 Queer cult favourite Tales of the City is set to return to our screens with a continuation of the story, 26 years after its debut.
The series, based on the novels of author Armistead Maupin, keeps the spotlight on Mary Ann Singleton (Laura Linney) and Anna Madrigal (Olympia Dukakis) and their queer loved ones in their little pocket of San Francisco.
The show's original run in 1993 is one of the first instances of positive LGBTI+ representation in the media, and was praised for shining a light on queer issues, HIV/AIDS and gender identity.
Linney and Dukakis are reprising their roles from the original series, and will be joined by newcomers Ellen Page, Daniela Vega, Charlie Barnett, Murray Bartlett and RuPaul's Drag Race winner Bob The Drag Queen.
"I couldn't be more excited about this brand-new incarnation of Tales," Maupin said of the revival, "It's set in present-day San Francisco with all the joys and complications that might suggest for the residents of 28 Barbary Lane."
"Mrs Madrigal's tenants, both old and new, will be entangled in delicious new adventures and ever-expanding possibilities for love."
Check out the trailer below. Tales of the City hits Netflix on June 7th.
---