New dementia resources for LGBTI people released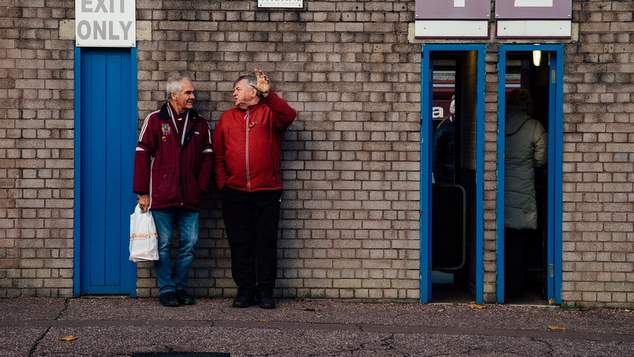 Dementia Australia has released new dementia resources to better support people living with dementia who are Lesbian, Gay, Bisexual, Transgender or Intersex.
These resources have been designed to help increase awareness and improve support, care and knowledge of services available for people who are LGBTI, their families, carers and friends.
Dementia describes a collection of symptoms that are caused by disorders affecting the brain. It is not one specific disease. Dementia affects thinking, behaviour and the ability to perform everyday tasks. Brain function is affected enough to interfere with the person's normal social or working life.
Most people with dementia are older, but Dimentia Australia stress that it is important to remember that not all older people get dementia and it is not a normal part of ageing. Dementia can happen to anybody, but it is more common after the age of 65 years. People in their 40's and 50's can also have dementia.
Dementia Advocates Edie Mayhew and Anne Tudor, who were part of the development of these resources, said they were thrilled to have been involved in the creation of new resources.
"It was so personally reassuring to be a part of a group that so enthusiastically contributed to this project, by sharing ideas and resources that had been built up over time," Tudor said.
"I'm confident the resources will be valuable in supporting members of the LGBTI community with a diagnosis of dementia, and couples, family and friends of the LGBTI community impacted by dementia.
"The resources also provide a great educational source of information for service providers working with LGBTI clients who have historically experienced so much discrimination and rejection in the past.
"People from the LGBTI community want to be able to trust they will be treated respectfully and equally in care and services. These resources will hopefully empower and reassure the LGBTI community, and allow service providers to better understand how to provide quality of care to a previously marginalised group."
The couple feature in a short video that highlights some the activities people dealing with younger onset dementia can engage with.
Dementia Australia CEO Maree McCabe said that traditionally, resources for LGBTI people living with dementia had been difficult to access.
"In producing these resources, we were privileged to work with Anne and Edie along with others and focus on the unique challenges faced by LGBTI people living with dementia in accessing credible information on dementia care," McCabe said.
"We are very excited to have launched these resources for members of the LGBTI community living with dementia, their families and carers and the health care community. They provide access for the LGBTI community to find information and support to assist them live the life they choose and engage in the activities that are important to them."
To access these resources please visit www.dementia.org.au/resources/LGBTI or for more information on dementia, please contact the National Dementia Helpline on 1800 100 500.
Source: Media Release
---