New poll shows less support for marriage equality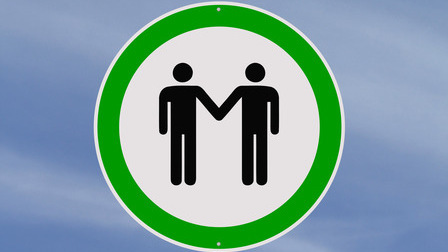 A new poll from Essential Research has shown a  lower level of support for marriage equality than a poll conducted in 2014.
The poll questioned over a 1000 people lae last week after Labor leader Bill Shorten announced his plan to introduce a private members bill for marriage equality. The poll found that 59% of people were supportive of marriage eqality.
The level of support was lower than the 72% reported in the Crosby | Textor poll in 2014, but inline with the companies previous poll in February. Those opposed to allowing same sex couples to wed were measured at 30%.
In December last year Essential found 55% of people supported marriage equality and opposition was at 29%. The Australian Chrisitan Lobby issued a press release welcoming the news comparing the new Essential poll to the Crosby | Textor poll arguing that there has been a significant change in the political landscape. However if you compare the new poll to previous polls by the same company there is not a significant change.
Support for marriage equality was higher amonst women, 64% of those supporting marriage equality were female. Younger voters also indicated support for marriage equality with 69% of people in the 18-24 age bracket indicating they favoured marriage equality.  For people aged over 55+ the support was measured at 51%.
The poll also shows that support is significantly different along political lines, Voters who identify with The Greens are most likely to support marriage equality with 93% support. Labor voters are 70% in support while supporters of the coalition show just 49%.
OIP Staff