An all new 'Queer Eye for the Straight Guy' is coming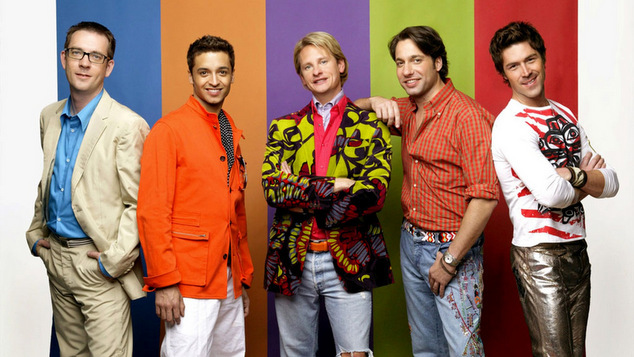 Make over show 'Queer Eye for the Straight Guy' is returning to our screens but producers have told the fab five that they won't be needed for the revamped show.
Ted Allen, Jai Rodriguez, Carson Kressley, Thom Filicia, and Kyan Douglas were a sizzling television hit in 2003, but the shows popularity soon fizzled and the show was dumped after just three seasons.
Now the show will be returning for 8 new episodes with a whole new cast.
The show's most famous alumni Carson Kressley has said he would have loved to a part of the new show but understands why producers would want a younger cast.
TMZ tracked down the fashion guru and got his take on the new Netflix version of the show.
"The producers actually called me before the story broke and were like, 'Hey we wanna let you know, we're redoing the show with a new dynamic cast', and I was like [disappointed noise]'."
"I think they want a young new cast, which I totally get, and they always do this when reboot shows, but I'm like, 'I'm not Mickey Rooney! I'm still alive and kicking, I can still do it!'" Kressley said.
One thing that has no hope of returning though is the Aussie version starring Linton, Ty, Will, Brendan and Ryan. Six episodes of the Australian adaption were filmed in 2004 but after just three episodes went to air the show was axed.
The remaining three episodes were eventually played back-to-back on a Friday night when hardly anyone was watching.
OIP Staff