New Yoga Sounds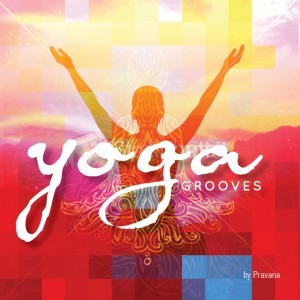 Simon Lewis is best known as electronic musician Amanaska but for a number of years he's has a successful side project performing under the name Pravana. He's released four albums of music designed specifically for yoga, 'Yoga Dreaming', 'Yoga Mystique', 'Eastern Meditation' and 'Yoga Meditation' – four bestselling relaxation albums with a more tranquil ambience.
Now his two musical identities have merged as his new album features the best tracks from his yoga albums remixed into the slightly harder style of his Amanaska identity. Lewis describes the difference between the two monikers,
'As Pravana I do more ambient style music, it's designed to assist during yoga practice or for massage or just to unwind.'
To create this new collection of remixes Lewis tells us it allowed some of the tracks to morph into the style that the songs were originally intended to be presented in,
'I went through them all and had a listen to see what jumped out, some of them were originally intended to be a bit harder, but I didn't really take them that way because of the nature of Pravana.'
Lewis' music combining a vast array of instrumentation from around the world including didgeridoo, lyra and tabla – mixed alongside electronic sounds. Lewis explains how the music is created,
'There's quite lot of experimentation, I've been a big fan of world music for a long time and I've done a lot of listening and a lot of travelling. It's a lot like cooking, you come up with concepts for blending spices and flavours together, some work and some don't. There's a lot of experimentation as well.'
Travelling has been a key part of the inspiration for the music, and Lewis nominates a journey to Nepal as one of the most provoking,
'The biggest would have been Nepal, the trekking there, just because of all the trekking and walking just gave you that time to stop and reflect, and give you that time to do things you don't get time to do at home.'
Creating music for the very niche area of yoga practice was something Lewis was drawn to after he himself began following the fitness practice,
'I started doing yoga probably 15 years ago or so, someone suggested I should do it after I'd injured my back surfing and they saw me hobbling around a bit, they thought it would help building my strength and get me back in the water… it's always something I come back to and I do little bits and pieces of it daily.'
Yoga Grooves is available now and distributed by Beat Broker.
Graeme Watson