New York, London, Paris, Munich – QBoy takes on a classic tune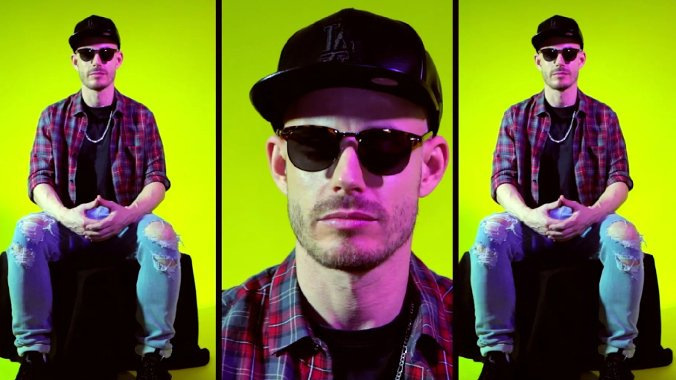 "New York, London, Paris, Munich…everybody's talkin' 'bout pop muzik"
Queer rapper QBoy has taken on a classic tune and given it a modern feel. The musician's recently released EP Qing (it's pronounced King) features a cover of the tune Pop Muzik which was a number one hit for the band M in 1979.
The rapper first appeared on the scene in the late '90s as part of the homo-hop movement, a reaction to hip-hop music often featuring homophobic lyrics. QBoy showed that the LGBTI community was into hip hop music too.
In a recent interview with website Mark's List, QBOy talked about his new EP and spoke about some of the tracks on the record. QBoy nominated the two of the tracks as being "for the boys".
"Show Me Your Deck and DragOn have more queer themed content. "DragOn" is a weed smoker's anthem where I literally talk about stoned sex with hot boys. One of favorite things – not discounting donuts. "Show Me Your Deck" is very much focused on my own experiences on gay hook-up apps." QBoy said.
QBoys not the first artist to pay homage to the catchy dance track, rock band U2 recorded a version for their PopMart tour in 1997.
Robin Scott, the man behind the original band M has also reguarly re-released and remixed the tune. It re-entered the charts in 1989, and a fresh set of remixes came out in 2009 to celebrate the tune's 30th anniversary.
Check out QBoys take on the ever-catchy tune.