New Zealand Pastor Admits to Praying for Suicide of Gay Author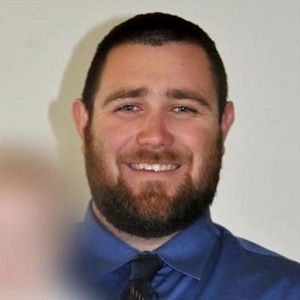 WARNING: This story contains phrases that some people may find offensive.
A Christian Pastor in New Zealand has admitted praying for a gay author to commit suicide and has suggested the government should kill all homosexuals.
The country's association of Baptist churches has distanced itself from the lone pastor highlighting that his church is only an online entity. The Union of Baptist Churches has voiced concern over the distress homophobic comments have caused the LGBTIQ community.
Logan Robertson (pictured), Pastor at the Westcity Bible Baptist Church in Auckland sparked controversy when he responded to an email sent by gay author Jim Marjoram.
Mr Marjorum wrote to several Auckland churches promoting his autobiography 'It's Life Jim'. Mr Marjorum was previously involved in the ex-gay movement and has written about his faith.
Pastor Robertson responded to the writer's email quoting biblical passages and accusing the writer of being a pedophile.
"We are not interested in your filthy lifestyle or book. The Bible says you are vile, strange (queer), reprobate, filth, sodomite, natural brute beasts, made to be taken and destroyed.
"I pray that you will commit suicide, you filthy child molesting fag." wrote Pastor Robertson.
Mr Marjorum has told the New Zealand Herald that he was not phased by the church leaders comments.
"I guess he just sort of epitomises what a lot of fundamentalists and that type of really heavy religious people [have as] attitudes," he said.
"I realised it's exactly the sort of reason why I created my support group, because of people like him and those attitudes that…creep through the church." Marjorum said.
Pastor Robertson subsequently called a reporter from One News, "a filthy Faggot". Speaking in another interview the Pastor later said that the government should put all homosexuals to death.
"I think every single one of them should be put to death… Christians shouldn't be doing it, I'm not going to do it, it's the Government's job to be doing it." said Pastor Robertson.
The New Zealand Baptist Union of Churches have distanced themselves from the church and highlighted that Pastor Robertson's church is an online entity and he is not an ordained minister of religion.
OIP Staff
The West City Bible Baptist Church have been contacted for comment.