Nick Bertke apologises for offensive video and shares he is bi-curious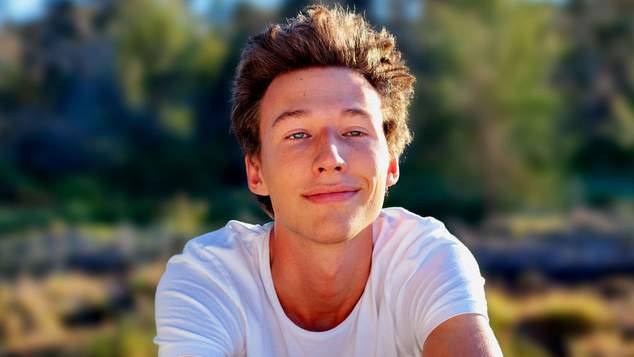 Perth musician Nick Bertke has apologised for his vile homophobic video, declaring that he himself is "bicurious" and suffers from bipolar disorder and Asperger's syndrome.
Fans of the musician, who works under the name Pogo, were shocked when a video emerged of Berke declaring that homosexual people were "an abomination" and praising the Pulse massacre where 49 people were killed.
"I have no hate for the gay community. I am in fact bicurious myself, and it has not been easy within the culture I have been raised." Berke posted online.

"The 2016 video circulating was a satirical piece made in very bad tastes and I never intended for it go public. I have Asperger's and Bipolar disorder so my sense of humour and empathy for people is often very muddled. It's a condition I've struggled with for many years as an artist who feels passionately about things and who faces the public eye every hour of my life.
"The internet has taken the video very far out of context and proportion, but I am very sorry to the people who I may have offended. It has never been my intention to hurt people with my remarks." Berke said.
The video has been deleted by YouTube. The company said the content of the video violated its policy on hate speech.
Legal experts have highlighted that if Bertke had been based in other Australian states like New South Wales he may have run foul of anti-vilification laws with his comments.
In a second video Bertke said he'd made the video to "draw out" people whose political views he disagreed with, saying that he was opposed to people who wanted trigger warnings and safe spaces.
OIP Staff
Update: 01-06-18 5:44 the video has been deleted by YouTube.  
---