Noël Coward, no coward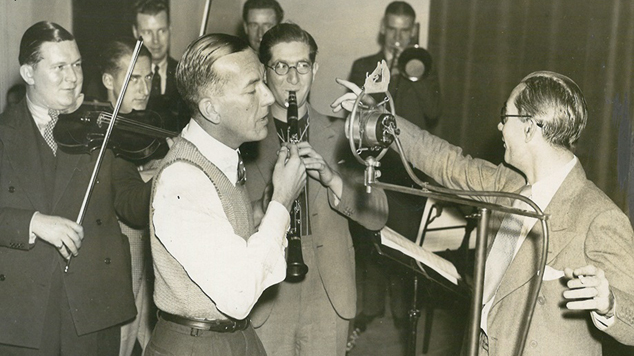 A multi-faceted entertainer whose wit and whimsy have influenced theatre, music and film for over a century, the man who would one day become Sir Noël Peirce Coward was born in the London suburb of Middlesex in 1899 to parents Violet and Arthur.
Coward wrote, directed and starred in dozens of plays, musicals and films throughout the 1900s, working with a young Laurence Olivier on stage in 'Private Lives' and performing cabaret with Elaine Stritch in Las Vegas.
Coward was never open about his homosexuality, though his works often explored themes of sexuality both obviously and allegorically. During World War II, Coward was to receive a knighthood for his efforts in the name of British intelligence, though was denied by Winston Churchill, tentatively due to his flamboyant nature.
Coward was eventually knighted in 1969, as well as becoming a fellow of the Royal Society of Literature and receiving a lifetime achievement Tony.
Noël Coward was one of very few entertainers to visit Western Australia during wartime. In 1940, Coward arrived at Maylands Aerodrome to a barrage of questions from starving journalists who hadn't seen an international celebrity for months. Coward was questioned about his opinion of Australian theatre and its role in the war, as well as more probing inquiries regarding his long-standing bachelordom.
The playwright was treated to the crème-de-la-crème of Perth high society, featuring as guest of honour for Lord Mayor T. W. Meagher at Perth Council Chambers, a garden party at Government House and dinner with Lieutenant-Governor Sir James Mitchell and Lady Mitchell. He also performed his cabaret show at Capitol Theatre on William St, and later at Hoyts Theatre in Fremantle, though to how many people remains unknown to this day.
Of his whirlwind tour of the West, Coward wrote to his dear friend "…here where everything is so tremendously English. You have no idea what they feel about the home country and I am most deeply impressed by it".
Soon after his departure and arrival back on the east coast, Sir Noël Coward spoke on radio of his time in Perth;
"I was told publicly by an eminent gentleman in Perth that it was a great privilege for me to visit Western Australia. This was absolutely true, but it seemed strange to hear it said with such sublime complacency – rather like arriving at somebody's house and being told by the host how fortunate you are to be eating such delicious food in such distinguished company."
Leigh Hill