NSW Recognises Overseas Same Sex Marriages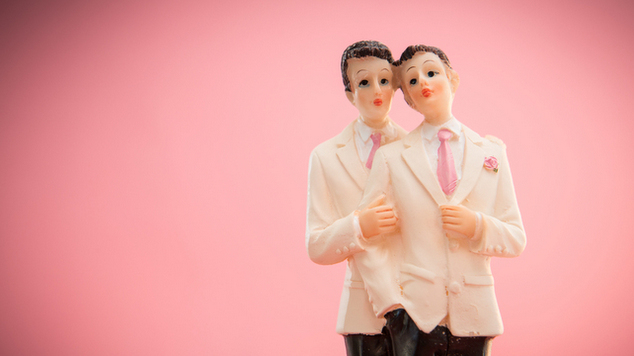 In a landmark step forward in the fight for same sex marriage rights, legislation has been passed in New South Wales that would allow same sex couples who have been married overseas to have that legal union recognized upon their return to the state.
The change was today announced by the NSW Registry of Births Deaths and Marriages.
In 2010, NSW introduced the Relationships Register, which allowed same sex couples to have their relationships legally recognised by the state. However, to have their relationships recognised, same sex couples would have to declare that they were unmarried. This discluded couples who had gotten married overseas.
The Relationships Register Amendment Bill 2014 allows same sex couples who have gotten married overseas to have their marital status recognised automatically upon application.
It would also recognise same sex marriages that had occurred in other Australian states, should the legislation allowing them to take place come into effect.
The legislation is also inclusive of couples with at least one partner who is gender diverse.
Alex Greenwich, the Independent Member for Sydney who put the bill forward, said the following in a statement:
"Under these changes, same sex couples who marry overseas will be able to reflect their marital status on relevant forms and will no longer have to declare that they are not married.  The eligibility section of the guide for couples will also be updated to clarify that same sex couples who marry overseas are eligible to register their relationship."
"This change acknowledges that a growing number of NSW citizens must travel overseas to marry the person they love, while waiting for the Federal Government to legislate for marriage equality"
"The inaction of federal governments, past and present, on marriage equality remains an embarrassing blight on our nation's reputation for fairness, freedom and equality."
"Fortunately the NSW Relationship Register will now ensure these marriages receive a level of protection and recognition in NSW, and I thank the Attorney-General for working with me towards this outcome"
Acting director of Australian Marriage Equality, Ivan Hinton-Teoh, said,
"Every year Australians are travelling to a growing number of countries that recognise the value of building an inclusive society, countries that have already achieved marriage equality."
"In the absence of federal reform, NSW now provides legal recognition for these overseas marriages and, in doing so, has highlighted the importance of this reform for all Australians."
"We call on the Federal Government to recognise the commitments that are made by Australians overseas.  As we legally recognise foreign commercial contracts it should go without saying that we should also recognise these enduring, lifelong commitments."