Off to the Movies: The Handmaiden, Equity and more
Planning a trip to the movies? Lezly Herbert's checked out four great films that are heading to the cinemas this month.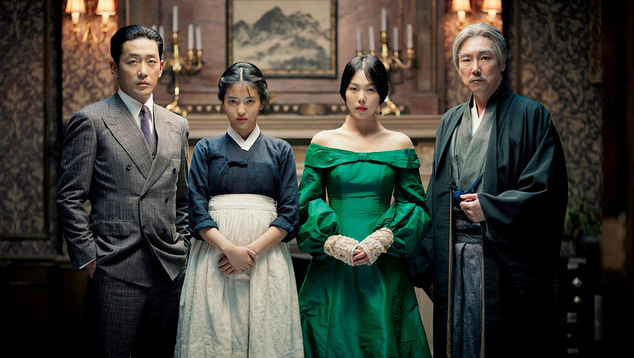 The Handmaiden (R) ★★★★★
Directed by Park Chan-wook
Sarah Waters' Victorian tale of lesbian love Fingersmith has been transported to 1930s Korea when it was under Japanese colonial rule. Retaining all the Gothic horror elements, this mesmerising film tells the story of two orphan girls. Nam Sook-hee (Kim Tae-ri) has been raised to pick pockets and is forced to be the handmaiden for a wealthy Japanese heiress by a Korean conman posing as Japanese Count Fujiwara (Ha Jung-woo). The conman plans to marry the beautiful Hideko (Kim Min-hee) before committing her to a mental asylum and claiming her inheritance, but he is not aware of the growing eroticism between the two women. Broken into three parts, the film changes perspective to reveal hidden motives and unexpected twists. Gaining its 'R' rating with lashings of sensual sex and a touch of sadomasochism, this intense thriller runs for over two breath-taking hours. It is an impeccably paced film of Sapphic desire.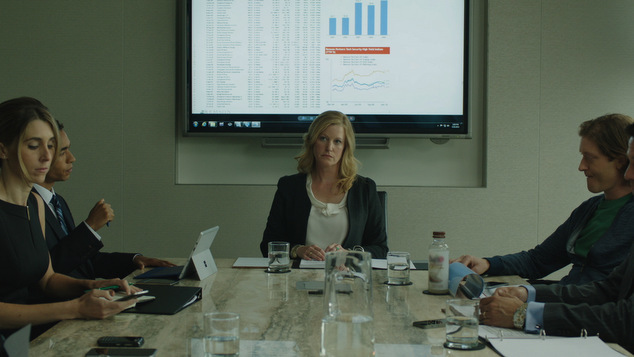 Equity (M) ★★★★
Directed by Meera Menon
Naomi Bishop (Breaking Bad's Anna Gunn) is a successful senior investment banker on Wall Street. In her late 40s, she lives in a chic apartment and has an occasional lover who works for the same bank in another division. Her work is her life and she is highly professional, even though a recent fiasco has attracted personal comments about what she wore to the presentation and whether she 'rubbed people up the wrong way'. Sexism is alive and well in the boardrooms of high-powered negotiations, and women have to compete with each other for the few top positions on offer. Naomi's life is taken up with negotiating an Initial Public Offering for a tech company, assisted by ambitious Erin (Sarah Megan Thomas). When a former classmate Samantha Ryan (Alysia Reiner) makes an appearance as a lawyer investigating insider trading, it takes all Naomi's strength to keep her head above water.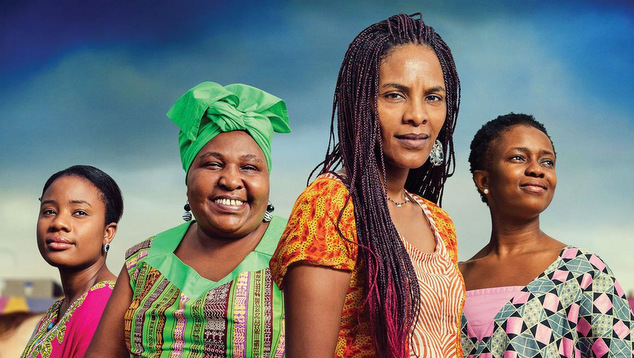 The Baulkham Hills African Ladies Troupe (M) ★★★★
Directed by Ros Horin
Approximately 90% of female refugees have been subjected to sexual violence and Sydney theatre director Ros Horin asked four women, chosen at random, to tell her their stories. Escaping from different parts of Africa, the women still suffer in the safe haven of Australia. They welcome the chance to turn their experiences into a theatre piece and this wonderful documentary follows the extraordinary journeys of these women as Horin runs workshops and trains them to perform. For some it is a chance to heal but for others it is a huge challenge, and Horin has to find experts to help deal with the trauma that still exists. This crowdfunded film captures the emotional turmoil of the women's journeys and helps us have a greater understanding. Filmed over a number of years, the process seemed to be a cleansing experience and Horin hopes that it will give the survivors of sexual assault the strength to seek help.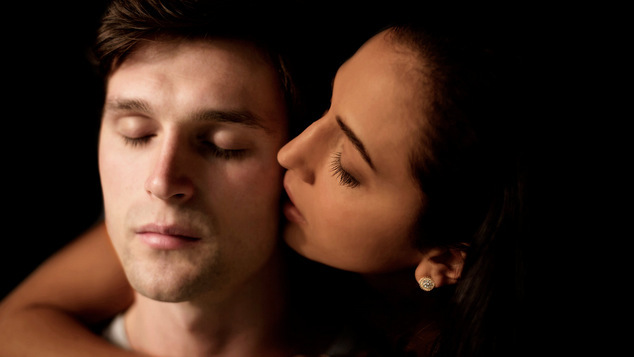 Joe Cinque's Consolation (MA) ★★★★
Directed by Sotiris Dounoukos
Engineering student Joe Cinque (Jerome Meyer) met law student Anu Singh (Maggie Naouri) at a Canberra pub in 1994. During the 3 years they were together, he detected some neuroses and a touch of hypochondria, but nothing that love couldn't overcome. Most other people gave Anu a wide berth and her only friend fellow was law student Madhavi Rao (Sacha Joseph). She agreed to help Anu with her plan to arrange a bizarre 'farewell' dinner party that involved a suicide pact. The story is based on an actual crime and Helen Garner wrote the novel of the same name after she attended Singh's trial. This is a brilliantly disturbing debut film for Sotiris Dounoukos who went to the same law school as Singh and co-wrote the script.

Don't miss the Q & A session with the award winning director Sotiris Dounoukos on Sunday 16 October following the 4pm session at Luna Cinemas Leederville.
Lezly Herbert