One Fell Swoop flying high at STYLEAID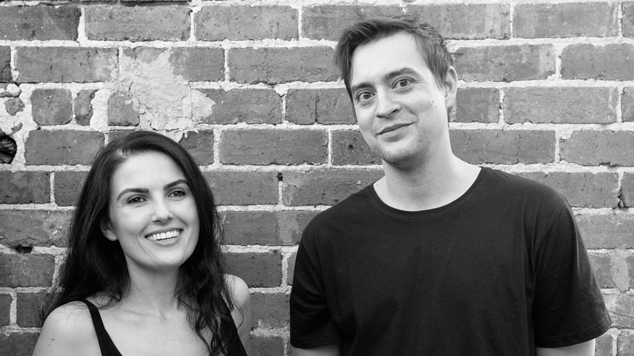 Fashion designers Nina Ergic and Dan Romanin take a break from designing their next collection to chat to OUTinPerth about their ten years of involvement in STYLEAID.
Their label One Fell Swoop has now been around for a decade and as the duo take a break in the kitchen of their Mt Lawley studio they ponder our question about what they know now, that they didn't know when they first started out.
"Probably nothing," laughed Ergic, before thinking more about the question.
"Now when were in the initial stages of design we keep in mind things that we never used to." Ergic said, "We never used to think of stuff before we made something, now we think about all different variables when we go into design."
"Now we think about the cost of something and how much it will cost when it's made, who's going to buy it, who's it targeting, we never used think about those things. We used to just go 'that's pretty' and then make it." Ergic said. "Now we want people to buy it and wear it," Romanin added.
Ergic said that sometimes when the team get their sales reports back from retail outlets they are surprised at which pieces have been popular.
The pair credit tolerance and compromise as the secrets to their long standing creative partnership. "It's important that we take time to just enjoy each other's company outside the realm of work" Romanin said. Erfic agrees "It's important that our relationship is not just a work thing."
Ergic and Romanin are currently working on their winter collection, but they're not really sure what it's going to be yet. The last few weeks have seen the duo looking at fabrics and sending samples back and forth – but what those fabrics will evolve into is still a mystery.
Romanin describes the duo's creative process as being very organic. "There's a lot of sitting here at the table and talking, and then it comes together."
"We do tend to get a lot more done once the pressure is on and the clock is counting down." Ergic said, "You have to allow yourself some time to play and explore, I always know it's going to get done."
Ten years into their career the duo said they have changed their style, but things remained constant.
"We don't sketch." Romanin said, "It's still all done really naturally on the mannequin. Ergic describes how the pair can spend days playing with fabric on a mannequin without anything particularly creative evolving, but she has faith that it always will happen.
The label will once again be featured at STYLEAID in 2015, Romanin said the team is excited about the upcoming fashion fundraiser. "It's an amazing cause," Ergic said.
The duo first encountered STYLEAID as students volunteering at the event. Ergic said the backstage world of STYLEAID was quite a rush, "when you see it all backstage, the dancers, the make-up and the hair, you just say to yourself 'Oh my God, where are all these people coming from?' Backstage at other events is very different, it normally just yourself and maybe one other brand."
Looking to the future the One Fell Swoop are looking to expand their presence overseas. "It's not so much about trying to show" said Romanin, "We're more focused on wholesale and getting sales there and then maybe working up to a show, but you never know which road is next, there are so many opportunities."
One Fell Swoop will be taking part in the 10th STYLEAID on Friday 29 July at Crown.
Graeme Watson