One Nation's Tracey Bell-Henselin: "LGBTI is out to destroy families"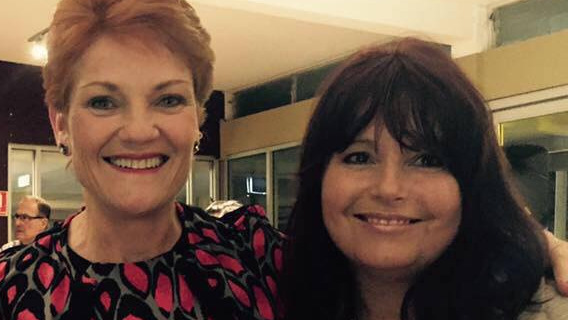 A third One Nation candidate is facing criticism for their social media comments about people who identify as gay, lesbian, bisexual, transgender and intersex.
The Courier Mail has highlighted social media comments attributed to Tracey Bell-Henselin, who is the party's candidate for Queensland state seat of Glasshouse.
Among the comments Bell-Henselin is alleged to have posted to her personal Facebook account are statements saying the "LGBTI community is the real manipulating bigot" and a claim that LGBTI people are out to destroy families.
"LGBTI is out to destroy families as we know (them) and have lived for generations producing babies/growing a family produced by a mother & father – creation!!!,? Bell-Henselin reportedly wrote in one of her posts.
The candidate told The Courier Mail she'd only speak to the newspaper if both party leader Pauline Hanson and her Chief of Staff James Ashby were present.
The former single mother joined One Nation after defecting from the Rise Up Australia party. Previously she was a member of the Christian Democrat Party in New South Wales.
Bell-Henselin stood for the Rise Up Australia party at the 2016 federal election. During the election campaign she said she was opposed to the Safe Schools Coalition, describing it as a deceptive program that sexualized children.
Back in May 2016 Bell-Henselin appears on the Rise Up Australia Facebook page. A video of a speech given by party leader Daniel Nalliah features a photograph of Bell-Henselin with the religious political leader.
The video shows a short excerpt from Nalliah's speech where he rallies against the Safe Schools anti-bullying program.
---

---
"You know that there's a program called the Safe Schools program , it's been introduced right now. It's the Un-Safe Schools program, they're telling primary school students, five years olds, six year olds, that they can choose if they're a boy or a girl, and their parents can not do anything about it." Nalliah said.
Nalliah says the outcomes of allowing transgender student to use the bathroom that aligns with their gender will be an increase in sexual assaults in the future.
"Girls can go the boys toilet and boys can go to the girls toilet, girls can dress as boys and boys can dress as girls. This is a recipe for disaster. A few years from now you'll find rape like you won't believe it because of men in the women's toilets." Nalliah said in the video.
Underneath the video, Bell-Henselin's personal account tags over 30 people, encouraging them to watch the video of Nalliah speaking.
Bell-Henselin is the third One Nation candidate to be criticised for their comments about the LGBT community.
In December Andy Semple was dis-endorsed by the party after anti-LGBTI posts were discovered on his Twitter account.
Earlier this week Shan Ju Lin, who was in line to stand for the seat of Bundamba, was dumped by the party after she published a series of Facebook posts attacking the LGBTI community.
OIP Staff
Bell-Henselin was contacted for comment but was unable to respond immediately.