Oprah Thinks Gay Marriage Will Reduce Divorce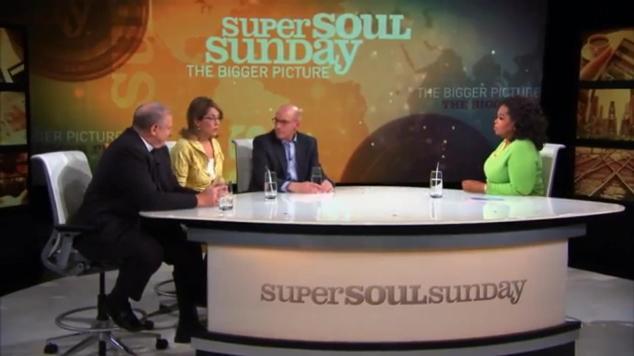 Talk show giant Oprah Winfrey has revealed that she believes same-sex marriage will help to reduce divorce in the institution of marriage.
Chatting on 'Super Soul Sunday', Winfrey and her accompanying panellists agreed on the notion that same-sex marriage would be an enriching legislation, acting as both a social revolution and a cultural shift.
The panellists included Rev. Ed Bacon, author Elizabeth Lesser, and author Mark Nepo.
Rev. Ed Bacon, who has married same-sex couples, emphasised how equal marriage has no detriment to the marriage of straight counterparts.
"I've never had a straight couple come to me and say, 'My marriage is in trouble because of a gay couple living next door".
In regards to the issue of divorce, Oprah exclaimed 'maybe the gay people can help it!'
Also discussed was developing acceptance stemming from knowing someone from the LGBT community, and the integration of same-sex couples with children.
Watch the full discussion below.
Nadine Walker