New episodes of 'Orange is the New Black' may have been leaked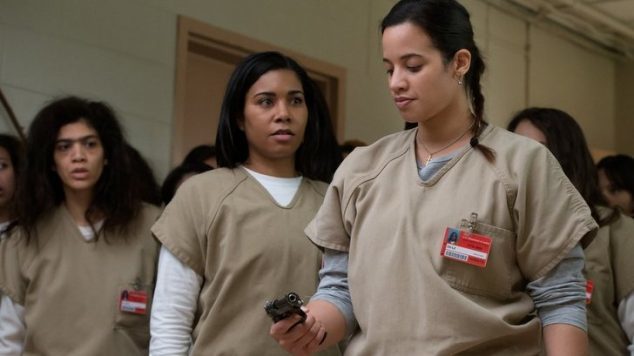 Episodes of the new season of Orange is the New Black have reportedly leaked online weeks before the show was scheduled to return on Netflix.
Hackers are believed to have electronically stolen the episodes from a post production facility and then uploaded them to file-sharing site Pirate Bay.
The studio had been sent a ransom demand in relation to the stolen episodes with a hacker named 'Dark Overlord' demanding a "modest ransom".
It seems like the hacker has gown through with his threat, as its been reported that previously unseen episodes of the show have now been uploaded.
The series is scheduled to return on 9 June, and there is now speculation that Netflix will bring the show's release date forward. The streaming site it hoping that the show will bring it an influx of new subscribers.
In Australia the show has previously aired simultaneously on Foxtel's Showcase channel, but the broadcaster doesn;t have it listed among its upcoming shows for 2017.
OIP Staff