Orli-Moon Nice discusses their first fashion collection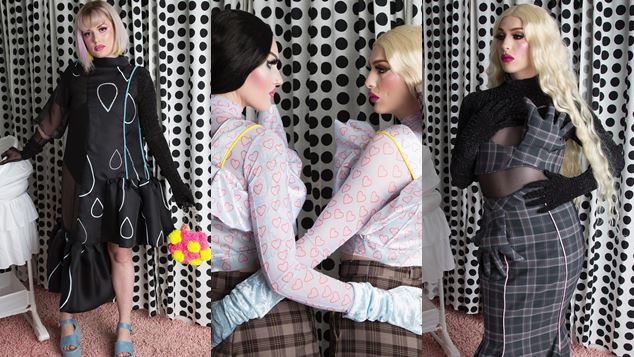 Emerging local designer Orli-Moon Nice is taking a leap with their debut collection, that draws on the costumery of queer drag culture.
Drawing on their own on-stage experience as drag performer Lunar Sea, Nice dives into the conceptual realm of 'Attachment theory', striking bold and theatrical silhouettes that come from a very personal place.
Leigh Andrew Hill chatted with Orli-Moon on RTRFM's All Things Queer about the collection and the concept, and started by finding out how fashion caught their attention.
This interview first aired on RTRFM's All Things Queer. Team members at OUTinPerth volunteer on the radio program.

Images:- Claire Alexander, Models:- Imogen Rose, Flo Reel and Holly Elkes
---