OUTinPerth Announces 2014 A-Z of Cool Perth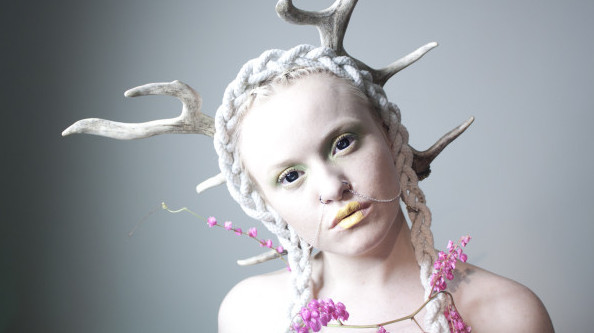 The new edition of OUTinPerth magazine takes the temperature on what's cool in Perth.
The fourth annual A-Z of Cool Perth lists a selection of interesting events, food, people, nights out and experiences occurring in the city.
The list, which picks one item for each letter of the alphabet, includes interesting people, events, food, bars and experiences.
Gender bending performance artist Ginava, superb DJ Rok Riley and comedian Famous Sharron are some of the people making this year's list.
Local events are also featured including OUTspoken, a queer comedy gathering that runs at Victoria Park café The Sparrow's Nest, Drag Box an impromptu amateur drag performance the occurs at The Court Hotel and Laundry Nights, which sees bands performing in a Laundromat.
Local music also makes the list with artists ranging from The Tommyhawks, Kucka (pictured) and The Usurper of Modern Medicine getting a nod of approval.
"There are so many interesting things happening in Perth," declared OUTinPerth's Editor Graeme Watson, "The range of bars, food, entertainment and amazingly creative performers is world class."
Here's the list of what's cool in 2014
A- Alphabet Soup, B – Banh Mi at Le Vietnam, C-Cloudwaves, D- Drag Box, E – Earl Grey Martiini's at Helvetica, F- Famous Sharron, G- Ginava, H – Humans of Western Australia, I – In the Dark Events, J – James Berlyn, K – Kucka, L – Laundry Nights, M – Menagarie, N – Newport Record Club, O – Outspoken, P – Parklet on Oxford Street. Q – Quiz at The Court, R- Rok Riley, S- School of Life, T – The Tommyhawks, U – Usper of Modern Medicine, V -Voix de la Ville, W – Women's Sundowner at Connections, X- Xylophone at the Museum, Y – You Don't Make Friends With Salad at Lot 20, Z – Zara.