Panti Bliss is on Top of the World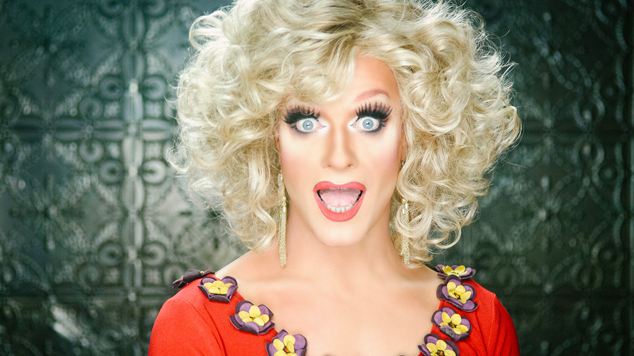 Irish drag queen Panti Bliss is a woman of many talents. In an Irish political scandal some refer to as 'Pantigate', the performer spoke out about homophobia, asserting that journalists and organisations campaigning against LGBT rights were in essence homophobic. Following the resulting controversy,. Panti was invited to Dublin's Abbey Theatre to give a speech about homophobia.
A YouTube video of the speech went viral and rapidly attracted messages of support and was eventually remixed by the Pet Shop Boys. Panti has since gone from strength to strength, writing a memoir, giving a TEDx talk and receiving a Person of the Year Award from Stephen Fry. She'll be appearing at the Sydney Gay and Lesbian Mardi Gras.
OUTinPerth managed to catch Panti on a rare quiet night in. She spoke to us from her home in Dublin whilst putting the dog out.

Panti shared that she'd made the visit to Australia several times before. "First time was in the early nineties, I don't remember that much about it." She laughed. "Then in the last few years I was there with shows a couple of times. But I've never been to Mardi Gras before, so that's exciting."
As well as appearing in the Mardi Gras Parade, Panti will also be performing her one-woman show, 'High Heels in Low Places'. "There are a lot of autobiographical stories in it." Panti said. "I got tied up in a big political scandal here so it's telling the story of that scandal from years by, but then also lots of fun things about being a drag queen. There's a big story about Madonna. It's fun, it's silly but it has a serious point towards the end, you know. I'm leading you somewhere serious in a comic way."
While her social commentary has caused recent public furor, the performer is no stranger to speaking out. "Activism has always been part of what I do. But sometimes, nowadays I think people take me a little too seriously, they expect me to be the LGBT rights warrior all the time and sometimes I have to remind them that I'm an entertainer."
As a performer, Panti's influences are very eclectic, from 'Charlie's Angels to Maggie Smith in her 1969 film 'The Prime of Miss Jean Brodie'. "I always wanted to look like a Californian beach girl so add in a bit of Maggie Smith in there and you get something like how Panti turned out." Panti said, citing Martina Navratilova as a personal hero. "She was a strong dyke, out and proud, when there were no out and proud dykes." Panti explained. "I found that very inspiring as a kid". In fact, Navratilova got in contact with Panti about her speech at the Abbey Theatre, which Panti cites as her proudest moment. "All the rest, who cares? But Martina Navratilova? Oh my Gosh." She laughed.
What Panti finds inspiring is the acceptance of one's own differences and oddities, something she saw in Navratilova and something she strives for in herself. "Without going to Oprah on you, I'm trying to get people to consider living their lives truthfully" she said.
"Basically what my shows are always doing is rather than pointing and laughing at difference it's celebrating it. But you can find fun in peoples' difference and your own difference and celebrate the things about you that make you different and quirky and weird. The kind of things that when you were a teenager you didn't want to be true about yourself, are actually the things I think you should be thrilled about as well."
Sophie Joske