Pauline Hanson speaks out against discrimination from religious schools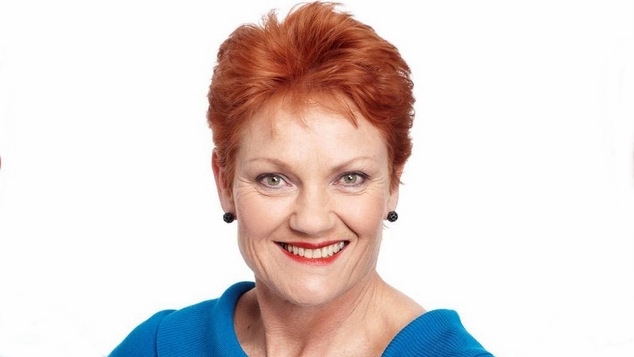 One Nation leader Pauline Hanson has criticised a Catholic school in Sydney that has implemented a rule banning students from attending its school formal with same-sex partners.
St Ursula's College in Sydney reportedly told parents that students are only allowed to bring an opposite sex partner to school dance. The decision has been widely criticised with New South Wales Premier Chris Minns calling on the school to overturn their decision.
Appearing on Sky News this week Senator Hanson added her voice to those calling for students to be allowed to take a partner of the same gender.
"I can't see any problem with it." Senator Hanson said during an appearance on The Paul Murray Show. "We've allowed same-sex marriage in Australia, that was voted for in the plebiscite by the Australian people.
"It's part of life, I think to deny this to the two girls to go to the formal, I think it's ridiculous." Senator Hanson said. "I think they should have the right to go."
The two students have launched a petition asking for the Catholic school to change their stance and it gathered close to 5,000 signatories before it was closed.
The enthusiastic support from the One Nation leader was at odds with her previous comments and voting record on marriage equality and her stance on the laws which allow for religious-based schools to discriminate against students.
In 2016 as Australia debated whether to hold a plebiscite that eventually led to marriage equality becoming a reality in Australia Senator Hanson spoke out against the idea, voicing her opposition to allowing same-sex couples to wed or have adoption rights.
After Australians overwhelmingly showed their support for allowing same-sex couples to marry, Senator Hanson continued to argue against the right, telling parliament she feared it would lead to polyamorous marriages and underage unions. When the bill came to a vote Senator Hanson abstained.
Senator Hanson also said the children of same-sex couples would disrupt schools by being outside of societal norms, voicing concern that people wouldn't know what to call the same-sex parents.
"What will we do, as a society, when we get to the stage that these kids are starting to go to school? What will happen when you go to school, the teacher says, 'I want you to draw a picture of your mum and dad or grandma and grandad and your house' and all the rest of it? The kids will be saying, 'What do I do? I don't have a mum,' or 'I don't have a dad.' 'It's Peter and Sam,' or 'It's Elizabeth and Amanda.' They're not known as mum and dad. Are we then going to say, 'Oh well, we can't discriminate against these children, so we must call their parents by their real name?'" Senator Hanson told parliament in 2017.
Senator Hanson also previously voiced her support for the Morrison government's Religious Discrimination Bill and criticised the Labor party for raising concern about how LGBTIQA+ students can be expelled from their schools over their sexuality. Back in 2022 Senator Hanson said the situation never occurred.
"I've been assured by senior religious leaders these students are not expelled by religious schools," she said back in 2022. "Labor's amendments are a solution looking for a problem which doesn't exist."
OIP Staff
---

You can support our work by subscribing to our Patreon
or contributing to our GoFundMe campaign.