Performing Arts WA Awards coming to Heath Ledger Theatre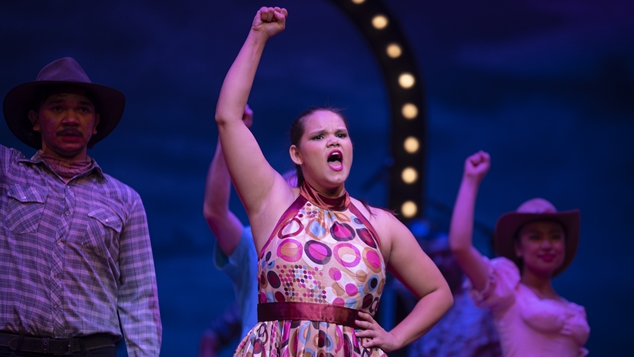 The 2023 Performing Arts WA Awards Ceremony, held on Monday 30 October in the Heath Ledger Theatre, will celebrate achievement in Western Australian professional live performance in 2022, covering both mainstage and independent performances.
With new presentation funding, support from DLGSCI and Arts & Culture Trust means the awards will move from the foyer space to the Heath Ledger Theatre at State Theatre Centre. This welcome capacity increase allows for a greater scale event and increased audience members, something essential with the expansion of the awards themselves.
With a 20-year history of recognising professional theatre, the Awards now also include dance, musicals, opera and cabaret across WA.
The awards celebrate the professional live performing arts in Western Australia. They are hosted each year by Artist Relief Fund WA, a charity which supports arts workers experiencing hardship.
"The annual Awards are an integral part of the professional performing arts in WA, creating a vital opportunity for us to celebrate with our peers," Artist Relief Fund WA Chair Monica Main says.
"I'm thrilled the 2023 Awards will be help in the Heath Ledger Theatre, the perfect venue for us to honour excellence in live performance in WA."
WA Opera's Our Little Inventor received the most nominations, featuring in twelve categories. Other nominees include Black Swan State Theatre Company of WA's hit footy family comedy Barracking for the Umpire with eight nominations; Yirra Yaakin's new musical Panawathi Girl with nine nominations; and local independent contemporary dance show Petrushka (Game, Set, Match) with six nominations.
A total of 37 productions will vie for 33 awards this year, in addition to the Lifetime Achievement Award. Six promising WAAPA students will also receive The Artist Relief Fund's Student Endowments, which are supported by Mindaroo Foundation.
Performing Arts WA Awards will be held on Monday 30 October. Head to artsculturetrust.wa.gov.au for more information.
Image: Panawathi Girl by Dana Weeks
---

You can support our work by subscribing to our Patreon
or contributing to our GoFundMe campaign.