Perth Inner City Youth Service call on Premier for greater support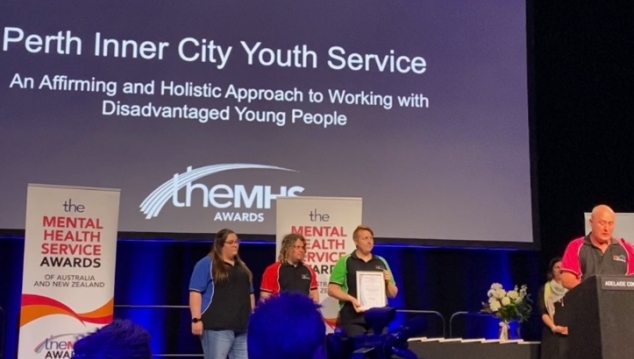 Perth Inner City Youth Service (PICYS) have written to Premier Roger Cook, making recommendations to improve service delivery for vulnerable young people.
PICYS are an inclusive service, supporting all young people experiencing homelessness, disconnection and associated mental health challenges.
The recently released PICYS PILLAR OPP40 Report outlines the ongoing need for increased support in the wake of the COVID-19 pandemic, as it continues to have an effect on vulnerable people.
The PILLAR service has supported up to 15 young people since 2006, focusing on providing specialist psychosocial support and maintaining connections with clinicians and case management services. When the pandemic emerged in 2020, an expansion to support 40 young people was made, with extensions on support provided over limited periods.
With funding due to return to pre-pandemic levels, PICYS are now urging the State Government to resource this program to continue to support a minimum of 40 young people, and partner with PICYS to provide access to a minimum of 30 supported accommodation places.
"Young people accessing PICYS PILLAR are experiencing homelessness, family disconnection, mental health challenges and require individualised psychosocial – social and emotional wellbeing support to enable them to live well, maintain participation in the community and to have and keep a place to call their home," PICYS Executive Andrew Hall writes.
"This is delivered through authentic high trust relationships valuing each individual who in turn allows the engagement of a trusted therapeutic care team approach to both health care plans, case management outcomes and a tenancy."
These recommendations have been supported by the Youth Affairs Council of WA, WA Council of Social Service and the Western Australian Association for Mental Health.
"While funding for the program is due to cease, it must be noted that the demand for the program remains high, evidenced by the 88% increase in PILLAR service engagements in 2020/21, a period with little-to-no community transmission of COVID-19 in WA," the three organisation's CEOs – Sandy McKiernan, Louise Giolitto and Taryn Harvey, respectively – noted in support of the program.
"With the emergence of the Omicron variant and uncertainty around the opening of state borders, the psychosocial supports provided through OPP40 remain an indispensable part of the state's preparations to mitigate the effects of future outbreaks on the social and emotional wellbeing of young people experiencing homelessness."
PICYS were recently awarded the Psychosocial and Support Award at The Mental Health Service Awards of Australia and New Zealand conference, held in Adelaide in August.
The team were recognised for their work to create an affirming and holistic approach to working with disadvantaged young people.
OIP Staff
---
Do you need some support?
If you are struggling with anxiety or depression, support and counselling are available from:
QLife: 1800 184 527 / qlife.org.au (Webchat 3pm – midnight)
QLife are a counselling and referral service for LGBTQIA+ people.
DISCHARGED: [email protected] / discharged.asn.au
Discharged is a trans-led support service with peer support groups for trans and gender diverse folks.
Lifeline: 13 11 14 / lifeline.org.au
Beyondblue: 1300 22 4636 / www.beyondblue.org.au
---

You can support our work by subscribing to our Patreon
or contributing to our GoFundMe campaign.