Perth to mourn Transgender Day of Remembrance this Sunday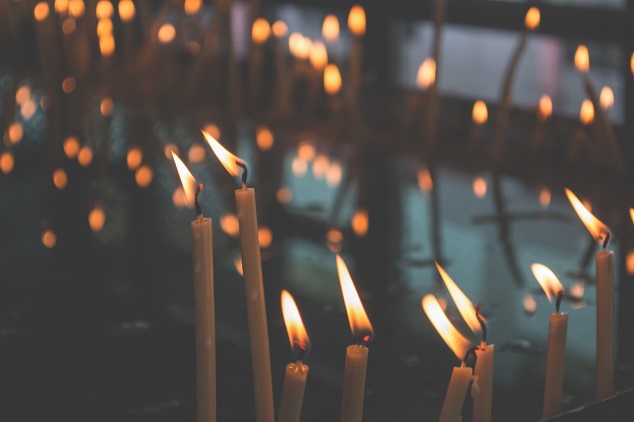 2016 has been a big year for transgender people, with more visibility than ever before. This year saw the release of contentious Hollywood films like the Danish Girl and television series including Modern Family, The Fosters, American Horror Story and Shameless. Transgender people were featured in commercials for everything from lamb to Bud Light to deodorant. Caitlyn Jenner became an openly trans public figure that brought debates about trans rights to the general public.
However, with increased visibility came increased backlash, and 2016 became the deadliest year in history for transgender people worldwide. We watched on in horror at the massacre in Orlando's Pulse Nightclub and fought against news laws like House Bill 2 (AKA: Bathroom Bill) that threatened our basic human rights.
Across the year, 295 transgender people, mostly transgender women of colour, were brutally murdered. While no murders were recorded here in Australia, our community continues to face immense discrimination. According to the National Center for Transgender Equality, almost half of all trans people have attempted suicide, and 57% have been disowned by their families. A staggering 64% have been sexually assaulted and 61% have been physically assaulted. Half of transgender people will experience homelessness in their lifetime, and most of those will be refused access to a shelter.

I spoke to members of Perth's growing transgender community who agreed to share their stories with me.
Leece, a transgender woman and local activist described fear tactics her neighborhood used in hopes of convincing her to move: "Many things smashed and bits stolen. There were crosses left out in the front lawn. That was to warn me I would be dealt with. I knew who it was and told the cops but nothing ever happened again."
Malcom, a young transgender man, described to me horrendous physical and sexual abuse that was used as an attempt to 'cure' him of his gender identity, 'At the age of 4 he began to sexually assault me. It started with small stuff then grew progressively worse. I was told that "boys" don't get raped so if this is happening I must be a female."
Another transgender person who wished to remain anonymous spoke of being stripped naked, tied to a fence, and tortured. They were fortunate enough to survive.
It is important that the wider LGBT community is aware that these kinds of horrors are occurring right here in our own city. These are not unfamiliar stories; they are happening every day. Robin Litvins-Salter, Executive Director of TransFolk of WA says that 'As an organisation our crisis management is an almost a daily ritual. Though we do have a few down days, the regularity and consistency of crisis situations within the trans community leaves us constantly on our toes, ready for whatever problem each day may bring."
TransFolk of WA will be holding a ceremony for Transgender Day of Remembrance on 27th of November in the Perth Cultural Centre. All LGBT people and allies are welcome. The Facebook event can be found here.
For a full list of transgender people murdered this year, visit the Transgender Day of Remembrance website.
Dylan Morgan