Perth ready to celebrate 25 years of Pride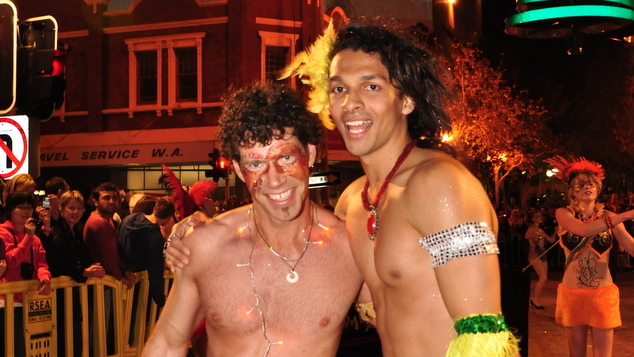 Perth's is ready to celebrate 25 years of Pride with a massive celebration of LGBTIQ+ rights.
Pride WA's 25th annual celebration will reach a crescendo tonight with one of the biggest pride parade the city has ever seen. Over 65 floats are expected to be featured in the parade through Northbridge that gets underway at 8pm.
The parade will be followed by a series of celebratory parties. The official Pride WA Garden Party will be held in the Urban Orchard opposite the Art Gallery of WA. Entertainment includes The Amani Consort, Ruby and the Remedy, as well as retro house tunes from DJ Milly. Tickets can be purchased from Ticketbooth, or there are limited door sales.
Connections Nightclub will be another hot spot to hang out at. Enry is free for the first hour after the parade finishes. There'll be shows from Barbie Q, Delivra Midnight, Amanda Love, Alexas Armstrong, Fay Rocious, Mel and Brooke, Champagne DeVille and Harvest DuBois, plus a ton of DJs including Tim Brown, Holiday Pete, Molochi, Kapitol P, Cinnamon, Feminem the Future and JJ.
The Court Hotel has an impressive line up for their Neon Party. Artists include Ricki-Lee, Paulini and Lucianna. Hanah Conda has flown in from Sydney to take part in the show and there's DJs Danny Boi and Skooby, Wasteland, Kinky, TimBee, P Lilly, Mystique, Leask and Sir Chancealot. Limited door sales – get in early.
The Brass Monkey is holding a Pride themed night to celebrate the anniversary with their 'Glowjob Party'. The room will be cased in black light – so you'll really glow in the dark, and there will be a performance from drag star Swish Eveready.
Finally, the Climaxx Warehouse dance party is returning after a five year hiatus. DJ Kate Monroe will be spinning the tunes for this old fashioned warehouse party. Tickets are available from Ticketbooth.
Where ever you choose to celebrate, Happy Pride and Play Safe!
Image: Pride Parade 2009