Perth Symphony Orchestra get ready for the ultimate Girls Night Out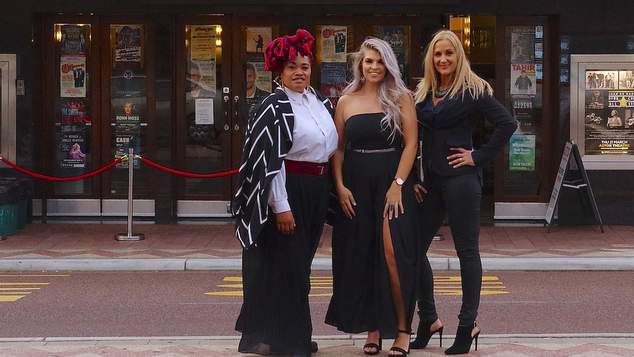 Perth Symphony Orchestra have a great show coming up that celebrates women in music, it's called Girls Night Out and they've just added a second show to the schedule.
This is a night where all of the singers, all of the charts, arrangements and compositions, all of the songs, plus all of the orchestral instruments on the night, from strings right through to drums and bass, are by women.
Appearing alongside the Perth Symphony Orchestra's first ever all female orchestra, and under the command of world renowned conductor Jessica Gethin, is an incredible lineup of talent.
The show will feature the incredible voices of Lucy Peach, Odette Mercy, Rose Parker and Sophie Foster, the compositional talents of Kathy Potter, Cara Fesjian, Stephanie Nicholls and Rebecca Erin Smith, and even more powerhouse voices with Alana Fay, Chelsea Cullen and Mia Matthiessen joining the 25-strong orchestra as backing vocalists.
The performance will contain fully orchestrated versions of tunes by Beyoncé, Tina Turner, Madonna, Adele, Aretha Franklin, Nina Simone and so many more like you've never heard them before, Girls Night Out is a celebration of women, by women, for everyone. 
The first show is on Thursday 30th May, and tickets for the second show on Friday 31st May have just gone on sale. 
Source: Media Release. Image:  Odette Mercy, Rose Parker and Sophie Foster outside the Astor Theatre
---