Perth's long history of racism makes international headlines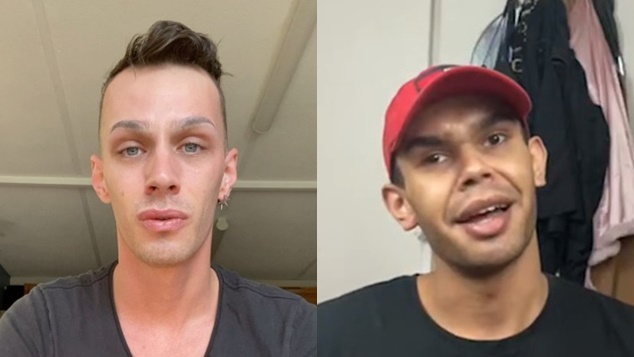 We've not rushed into reporting on recent discussions about racism in Perth's drag scene and wider LGBTI community. Unlike other stories we report on, this one is different.
We're not observers of the problems and challenges, we're also participants in the process. So we've taken our time to carefully consider how to approach this important story.
It's not possible for us to share the discussions without also recognising, acknowledging, and apologising for our own role in allowing them to occur.
---
Examples of racism and cultural appropriation within Perth's LGBTQIA+ community have made international headlines in recent days as the announcement that local drag star Scarlet Adams would be appearing in first series of RuPaul's Drag Race Down Under.
Respected Sydney-based performer Wendell French, who performs as Felicia Foxx, highlighted on Instagram that Anthony Price (Scarlet Adams), had a long history of racist performances including performing in blackface, and appearing in outfits that appropriated different cultures. Across social media several local performer's performances and historical comments were highlighted, but the majority of the attention has been focused on Adams.
The issue has been highlighted in media across Australia and around the world, turning a spotlight on local performers, venues, audiences and publications. Scarlet Adams re-shared her previous apologies and published a new video apology.
Felicia Foxx responded to the apology with her own video highlighting that apologies are not sufficient and people need to take greater action. Foxx said that seeing images of Scarlet Adams in blackface and wearing clothing associated with other cultures was painful to see.
"It fucking hurts when your culture is being taunted, being disrespected, it hurts – and to have been sent that many times by numerous other Indigenous youth, I could only imagine how they felt about seeing those photos." Foxx said.
"It's disrespectful, it hurts communities and it's fucking wrong. So do not do it," Foxx said urging people to increase their understanding of cultural appropriation.
Foxx's message for Scarlet Adams was to stop apologising and start taking action.
"We don't want you to get on your live stories and cry around, or make highlights on your Instagram. We want you to put in the ground work, work with us as a community and educate yourself, and educate your followers. You have a massive following and all your followers think it's okay to culture appropriate, and it's okay to do these things," Foxx said.
"I'm not accepting no apology until you pull your finger out and you do the work with community and you educate these people who think its okay to do what you are doing."
Foxx said she didn't believe Adams should be removed from the upcoming television series, but should take the opportunity to learn from her mistakes and grow.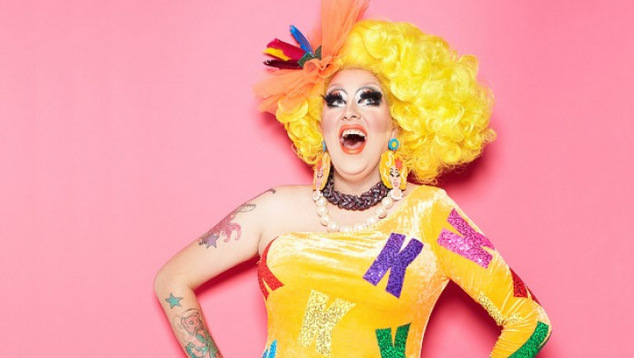 Adams is not the only participant in the upcoming television series to address past behaviour. Melbourne based drag performer Karen from Finance has also apologised for a tattoo she previously had.
The performer said she had long been remorseful that she got a tattoo of her childhood toy, a golliwog doll.
"In the spirit of being open and upfront with my friends, family and followers, I would like to address and formally apologise for a part of my past – something that I've long been remorseful for – and admittedly ashamed to share," Karen from Finance posted to Instagram.
"Eleven years ago, I had a collection of golliwog dolls – a collection that began when I was two-years-old – and I made the uninformed, ignorant and regrettable decision to have one of these dolls tattooed.
"In the years following, and more notably after being interviewed by someone writing an opinion piece in a tattoo magazine, I realised how insensitive and hurtful this was.
"Even though there was of course never any intention of malice, I realised how irresponsible and stupid I had been and so I disposed of the dolls to landfill and had my tattoo covered."
Discussion about inappropriate performances is not new to our Perth community. There was significant discussion in 2012 when drag performer Feminem the Future appeared in blackface as part of a show at Connections Nightclub. The public discussion was fueled by OUTinPerth publishing two images from the performance.
Years later the performer issued the first of several apologies. Last year, when the images resurfaced and debate was reignited, the drag performer continued to apologise, and we offered an apology for publishing the images in the first place, acknowledging that we could have had the discussion without sharing the images, and that we should have also been more forthright in our condemnation of the performance. I am sorry that I did not speak out loudly, I truly regret publishing that image and many others.
At the time we made a concerted effort to identify all images of concern on our website and social media platforms and delete them. However, it's a massive archive of Wednesday, Thursday, Friday and Saturday nights in Perth that covers more than a ten year period, images are on our website, and several social media platforms. The only way to check is to view every image – we're committed to deleting all images that cause offence, but readily admit we may have missed some.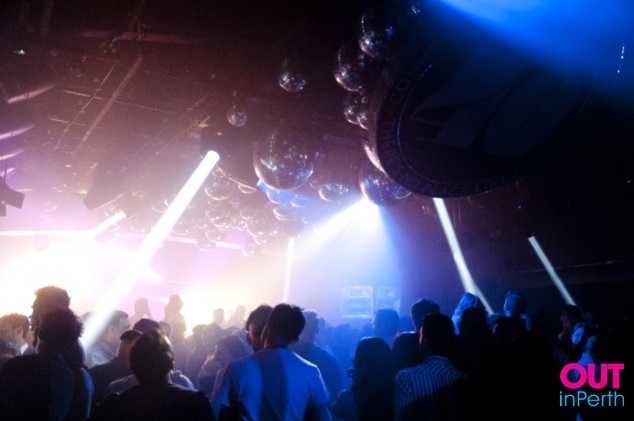 There was intense debate on the issue in 2014, and the issue returns on a regular basis. What is clear is our attitudes, tolerance and understanding are always evolving. Looking back at some of my editorial comments from that period is startling, they no longer represent my views, although they were praised as being in-tune with community sentiment at the time.
Eliminating racism in the Perth LGBTQIA+ community is an ongoing mission. In 2017, OUTinPerth hosted a community forum to discuss the issue, an evening that was filled with honest conversation and frank discussion. Back when we were a print publication we also committed to ensuring that people of colour were regularly featured on our covers and in the stories we create. We continually strive to include a diverse range of voices and wide representations of our community within our reporting.
While it is important that we acknowledge the terrible and offensive performances, comments, and events that have occurred in the past, it is equally important that we find the pathway to improve, learn and put into action much better behaviour.
This morning we posted a piece by Professor Braden Hill from Edith Cowan University. It is one of many viewpoints we hope to bring to you in the coming weeks and months. Fixing this problem will not happen overnight, there is no quick fix, we remain committed to working towards a better future.
Our understanding is that performers who signed on to participate in programs like RuPaul's Drag Race are very limited in what they can address publicly while under contract. The problem we need to address is not how Scarlet Adams has performed in the past, that is just a symptom of the problem.
We need to address a community who has failed to take action, and that extends beyond performers. None of these drag performers lip-sync'd to empty rooms, there are no reports of mass audience walk-outs at their performances. We are all responsible, and I am genuinely sorry for the role I have played.
Graeme Watson, OUTinPerth has reached out to Felicia Foxx and Scarlet Adams for comment. 
---

---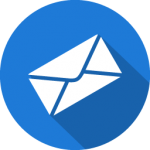 Subscribe
to OUTinPerth's eNewsletter and keep up to date with the latest news.
Sign up now
.  
---