Help Create OUTinPerth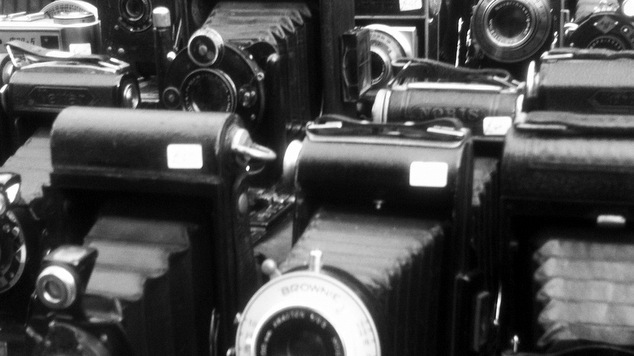 OUTinPerth is a community focused magazine, website and social media creator that is created by a small team of dedicated people.
While we have a small team of paid staff we also have opportunities for community members to contribute to the creation of each month's publication.
Want to get involved?
---
Here's some of the ways you can get involved.
Review Writers
We're often looking for people to review CD's, theatrical productions and art exhibitions. Like most street press publications we're unable to offer payment for this contribution but it's a great way to get free CD's and opening night tickets.
Work Experience
Are you currently studying journalism, communication studies or photography and looking to get some hands on experience. OUTinPerth welcomes students on work experience and internships.
Photography
Each month we head out to Perth's nightclubs and social events to capture the LGBT community having fun. We're also big fans of creating our own photography for feature stories and covers. If you're an experienced or aspiring photographer and would like to contribute to creating our visual look get in touch with us.
Writing and Interviewing
OUTinPerth has a small editorial team and we often work with other members of the community to create stories for the publication. If you're interested in writing a story about something occurring in the community, profiling a local person or maybe interviewing a celebrity get in touch with our editor to see how you can be part of the team.
Letters to the Editor

Like many modern publications OUTinPerth no longer has a 'Letters to the Editor' section – that's not to say you can't write a letter to our editor after all he loves getting letters – but we recognise that community discussion can occur much quicker through the comments section we provide on most stories and through our social media communities on Facebook.
Opinion Writing and Community News
OUTinPerth regularly publishes articles from local community members and news from local community groups. If somethings on your mind – why not get it down in paper and share it with the rest of the community.
Who knows what minds you may change, Mark Woodham shared his thoughts on same sex marriage and was later quoted in a Federal Parliament debate. Opinion pieces are generally 300-400 words long at the most, publication is at the Editor's discretion.
Creative Writing, Art and Illustration
OUTinPerth has previously published short stories and commissioned poetry to tie in with the theme of a particular issue. If you've got a creative writing idea for our print publication or online space we' love to hear about it. We also love to involve local artists by running visual work that fits in with our stories.