Help Create OUTinPerth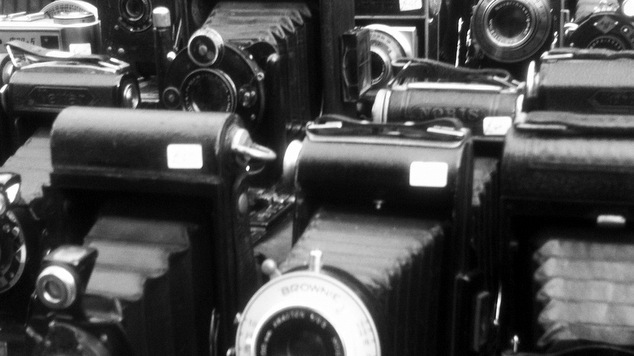 OUTinPerth is a community focused website and social media creator that is created by a small team of dedicated people.
While we have a small team of paid staff we also have opportunities for members of the LGBTIQ+ communities to contribute to the creation of content for the site.
OUTinPerth often runs opinion pieces from local community members, advocates and politicians, if you've got something on your mind – maybe you should share your thoughts with everybody.
We also work with volunteers to cover arts, culture and performance reviews, music reviews and some interviews and feature writing. As a volunteer contributing writer you work with one of our editors to refine your submission.
While we invite public submissions, we do not accept requests for embedded links, or articles that have the sole aim of promoting other websites and businesses. If you like to advertise your business, get in touch with our sales team – they have incredibly competitive rates.
Want to get involved – sign up below.
---
Here's some of the ways you can get involved.
Review Writers
We're often looking for people to review CD's, theatrical productions and art exhibitions. Like most street press publications we're unable to offer payment for this contribution but it's a great way to get free CD's and opening night tickets.
Work Experience
OUTinPerth is not currently accepting work experience placements.
Photography
Each month we head out to Perth's nightclubs and social events to capture the LGBT community having fun. We're also big fans of creating our own photography for feature stories. If you're an experienced or aspiring photographer and would like to contribute to creating our visual look get in touch with us.
Writing and Interviewing
OUTinPerth has a small editorial team and we often work with other members of the community to create stories for the publication. If you're interested in writing a story about something occurring in the community, profiling a local person or maybe interviewing a celebrity get in touch with our editor to see how you can be part of the team.
Letters to the Editor

Like many modern publications OUTinPerth no longer has a 'Letters to the Editor' section – that's not to say you can't write a letter to our editor after all they love getting letters – but we recognise that community discussion can occur much quicker through the comments section we provide on most stories and through our social media communities on Facebook.
Opinion Writing and Community News
OUTinPerth regularly publishes articles from local community members and news from local community groups. If somethings on your mind – why not get it down in paper and share it with the rest of the community. Send your thoughts to [email protected]
Who knows what minds you may change, Mark Woodham shared his thoughts on same sex marriage and was later quoted in a Federal Parliament debate. Opinion pieces are generally 300-400 words long at the most, publication is at the Editor's discretion.
Creative Writing, Art and Illustration
OUTinPerth has previously published short stories and commissioned poetry to tie in with the theme of a particular issue. If you've got a creative writing idea for our print publication or online space we' love to hear about it. We also love to involve local artists by running visual work that fits in with our stories.
---

You can support our work by subscribing to our Patreon
or contributing to our GoFundMe campaign.