Peter 'Bon' Bonsall-Boone dies waiting for marriage equality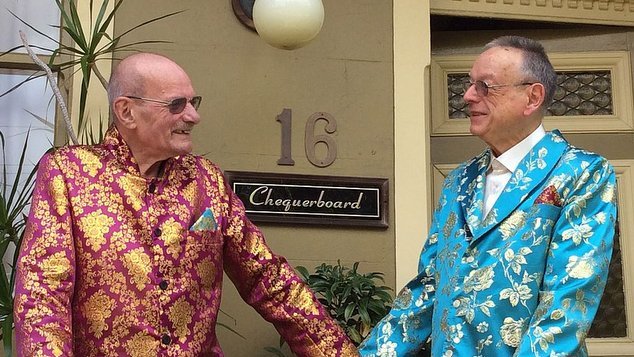 Veteran LGBT rights campaigner Peter 'Bon Bonsell-Boone has passed away after a long fight against cancer. He was 78 years old.
The gay rights activist had pleaded with Prime Minister Malcolm Turnbull to address marriage equality before his time expired, a request that made news around the world.
The veteran gay rights activist had fought for gay, lesbian and transgender people to be given a fairer go for over 50 years.
Bonsell-Boone was in a relationship with his partner Peter de Waal for over five decades. Last year the couple celebrated their 50th anniversary.
The couple first got together in the spring of 1966, and through their life they've fought for their rights and recognition under the law.
Bonsall-Boone was a lifelong Christian. He lost his job as a church secretary after appearing with de Waal in 1972 on the documentary series Chequerboard.
In the television documentary they shared Australia's first same-sex onscreen kiss, and showed hundreds of thousands of Australians that LGBT couples' relationships are the same as heterosexual couples.
Bonsall-Boone and de Waal were foundation members of the Campaign Against Moral Persecution (CAMP) one of the first LGBTI rights organisations in Australia.
The couple took part in the first Mardi Gras protest march in 1978, where marchers were met by police leading to some being beaten. This year Bonsall-Boone took part in the parade marching for marriage equality.
The couple were also instrumental in setting up what became the Gay and Lesbian Help Line.
OIP Staff