Peter Collier – No issue with anti-gay schools getting tax payer money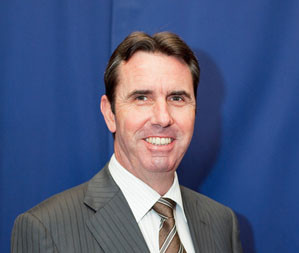 WA's Education Minister Peter Collier has said there's no problem with religious schools who discriminate against children with gay relatives getting tax payers dollars to operate.
Mr Collier told 9 News Perth that it was "a little bit concerning" that the girl at the centre of this week's controversy had to find a new school because of one of her parent's being gay, but the school had been clear that it does not find homosexuality acceptable.
"They will continue to get state funding, that's not an issue at all." Mr Collier said.
The Minister's support for the exemptions which allow religious schools to discriminate gay and lesbian students and children who have gay relatives comes as thousands of people sign an online petition asking for the laws to be changed.
An online petition which was launched mid-week has now accumulated over 17,000 signatures.
The petition was launched after it was revealed that Foundation Christian College in Mandurah had called in the parents of a year 1 student who revealed that her father was in a same sex relationship.
The school has denied that it forced the seven year old girl to relocate to a public school because her father is gay.
Principal Andrew Newhouse defended the school's actions where they asked the young girl not to speak about her father or his same sex partner, saying that the school's Christian values were being undermined.
Since the scandal broke, the school has been vandalised, the principal has been under scrutiny and they've had to resort to taking their website offline to stop people calling the school's reception.
"It's disappointing to receive literally hundreds of emails, the language involved is so vile, so accusational." Mr Newhouse told 9 News Perth.
Mr Newhouse, who previously stood as a candidate for the Family First party, is a vocal campaigner against same sex marriage. He has previously written in the school's newsletter that parents should support politicians who support traditional marriage values.
Watch 9 News Perth's report below. 
OIP Staff