Peter Dutton takes aim at QANTAS CEO Alan Joyce over marriage equality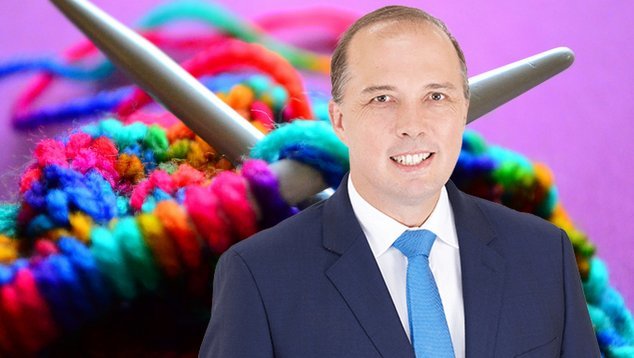 Immigration Minister Peter Dutton has fired off another round of criticism aimed at Australian companies supporting marriage equality.
This afternoon Dutton gave a speech to a Liberal National Party conference in Queensland and took aim at Alan Joyce, the prominent gay CEO of QANTAS.
"Mr Joyce is an exceptional CEO — he's a good person and I know him personally — I have no gripe against him," Dutton said. "But if he has a particular view on any issue it should be expressed as an individual."

The ABC reported that Dutton said it was inappropriate for the heads of companies to be utilising the resources of their organisations to advocate for social issues.
Dutton said CEO's like Alan Joyce "should stick to their knitting" and not be voicing their concerns about the government's policy.
"It is unacceptable that people would use companies and shareholders money of publicly listed companies to throw their weight around," Dutton said.
The comments are the second attack Dutton has made this week on organisations supporting marriage equality. The Minister said the government would not be bullied into changing the marriage laws, noting the controversy surrounding brewer Coopers.
The Queensland politician, who has been suggested as a future Prime Minister should Malcolm Turnbull's popularity figures continue to drop, said it was the role of elected officials to deal with social issues.
Dutton told the conference that the plebiscite should be the government's only methodology of addressing the issue of marriage equality as it had been an election promise.
On Thursday Dutton took a swipe at business leaders who support marriage equality during an appearance on talk-back radio.
His comments were in response to an open letter signed by 20 of Australian's biggest business leaders who called on the Prime Minister to allow a free vote on the issue of marriage equality.
Dutton said business leaders should focus on running their companies and not comment on social issues. On that occasion Telstra was the focus of the minister's dissatisfaction.
Dutton shared that he'd recently had problems with his home telephone and suggested if Telstra spent less time arguing for marriage equality they would be able to improve the level of customer service at their call centres.
This afternoon QANTAS released a statement saying they would not shy away from commenting on issues they deemed to be important.
"Qantas engages on a number of social issues, from Indigenous reconciliation to gender diversity and marriage equality," a spokesman said.
"We do so because we believe these issues are about the fundamental Australian value of fairness and we're the national carrier."
---

---
Senator Hanson Young describes Dutton's attack as "absurd" comments from a "bozo"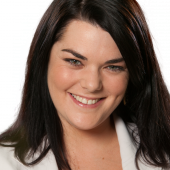 Greens Senator Sarah Hanson-Young labeled the minister's comments as "vile homophobia"
"Let's be honest, Peter Dutton has attacked Qantas boss Alan Joyce because Alan is a gay man. It's vile homophobia." Senator Hanson-Young tweeted.
In a video post to Facebook Senator Hanson-Young described Dutton's position as "absurd", highlighting his previous comments advocating for free speech on a range of issues.
"The Minister attack on the gay and lesbian community is nasty, and his attack on the business community, particularly at the head of QANTAS Alan Joyce, is nasty and pathetic." Senator Hanson-Young said.
Senator Hanson-Young said it was time Prime Minister Malcolm Turnbull did something about the "bozo" on his front bench.
Image: Peter Dutton and knitting was digitally created.