Philip Ruddock: Review found little evidence of religious discrimination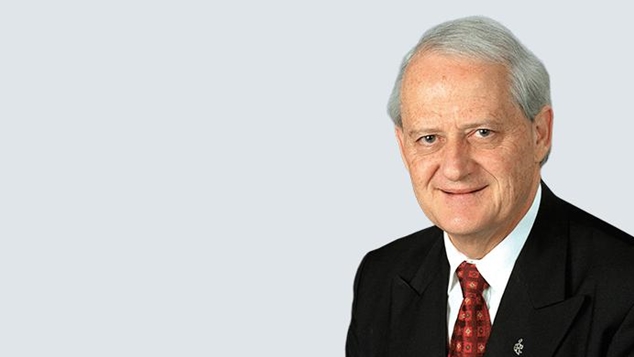 Former Attorney General Philip Ruddock has told ABC radio that the review he headed that looked into the issue of religious freedom didn't find much evidence of people being discriminated against because of their religious beliefs.
On Thursday Prime Minister Scott Morrison finally released the report seven months after it was delivered to the government. While the report made a series of recommendations on how better protections could be introduced into Australian law, the Prime Minister announced an action plan that went much further than the report's recommendations.
Prime Minister Scott Morrison said he would bring in legislation to create a Religious Discrimination Act as soon as parliament returned in the new year, and should also establish a Religious Freedom Commissioner at the Human Rights Commission.
Announcing his plan the Prime Minister said they were many examples of how Australians were being discriminated against because of their religious beliefs all around the country, and the Ruddock Review had documented a large number of examples.
Scott Morrison said that while he was aware of people being discriminated against because of their religious beliefs he was not aware of a single example of a religious based school discriminating agaisnt a gay, lesbian or transgender students.
"There's not one religious school that I'm aware of that would seek to expel any child on the basis of their sexuality, nor is there any threat of that occurring to my knowledge." Morrison said.
However in an interview with ABC Radio Philip Ruddock said they actually hadn't found a lot of specific examples.
"We didn't find a lot of evidence of actual material discrimination that would be of concern," Ruddock said. "But where we did, we brought forward some recommendations to help deal with it."
Ruddock said that much of the religious discrimination described to the panel was really "fear and anxiety" that discrimination may occur rather than examples of it actually occurring.
Australian Conservatives senate candidate Lyle Shelton responded to Ruddock's comments labeling him a "clueless"
Shelton posted to Twitter asking if Ruddock had actually read any of the 15,000 submissions that were received by the panel.
Shelton said the case of Tasmanian Archbishop Julian Porteous who was asked to appear before the state's anti-discrimination board over a pamphlet he produced during the marriage equality debate was one example of religious discrimination, while former Australian Christian Lobby board member Mark Allaby being forced to resign from his role at pwc was another.
OIP Staff
---