Picture This: A conversation with photographer Richard Matias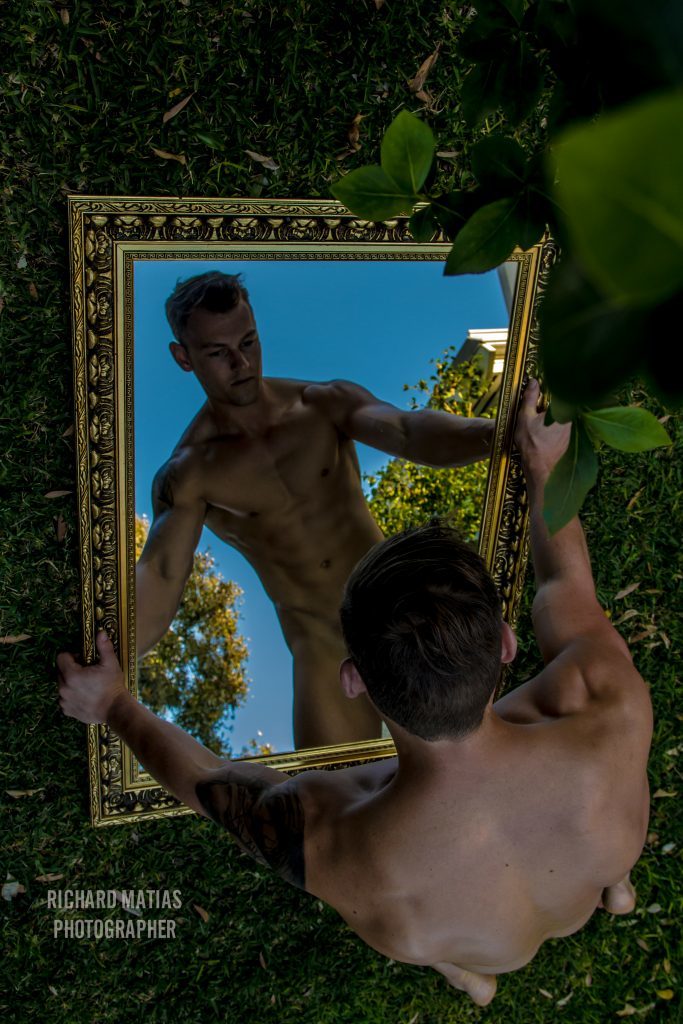 Richard Matias has always has a keen interest in photography but two years ago he decided move on from taking holiday snaps and delve into artistic photography.
"I've always loved photographic art." Matias told OUTinPerth "I've always had a huge interest in art, in High School I did a lot of visual arts, drawing and painting, and I got the art award."
Like many young students Matias was encouraged to focus on more reliable career paths than an artistic one, but now he's finding time to indulge in his love of photography.
"Last year I decided I was going to take it seriously and start photography male nudes… I thought I'd push myself to get out of my comfort zone." Matias said.
"Taking of great photo involves a lot of things, there's creating rapport with the model, there's getting all the lighting, colour and balance right – and you only have a short space of time. You don't have the luxury of the model being there forever.
Matias said he's build up his skills though a lot of trial and error but as he's shot more models, he's built up his confidence. Now models who have seen his work are approaching him and asking to work with him.
Now Matias his hoping to raise money for charity by publishing his best work in a coffee table book.
"I've always wanted to raise money for charity." The photographer said, nominating cancer research and mental health charities as his preferred beneficiaries.
"The theme of the book is about life and taking away the taboos around masculinity, coming out and nudity. I want to be able create something through my art, raise money through my art, it meets my goal of personally raising money for charity and it might also help some people too." Matias said.
Earlier this year the photographer generously donated an image to the WA AIDS Council to auction off during their STYLEAID fundraiser. Matias tells us that he was really nervous when the auctioneer reached his work, but there was a flurry of bids for the work.
"The book is not just imagery, I also write a lot of text, sometimes I write something and then do a shoot relating to it, and then other times I might look at a photo I've taken and realise it relates to something I've written." Matias shared.
Matias has given himself two years to complete the project and is currently at the half way point.
"Hopefully by this time next year I'll have something solid that's ready to publish," Matias said.  
Check out Richard Matias' work at richardmatiasphotographer.com, or find him on Instagram @rich_t_matias and on Facebook.
Graeme Watson