Pinnacle Foundation revamps board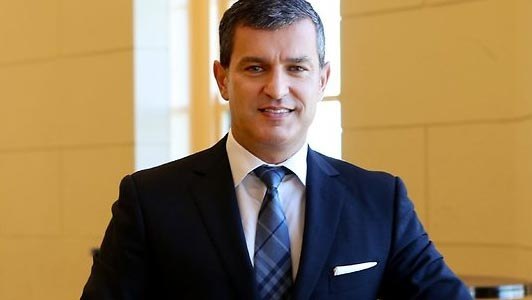 The Pinnacle Foundation, under the leadership of Paul Zahra, has announced several new board members as the organisation looks to strengthen it's leadership team and provide more opportunities for LGBT+ youth.
After issuing over 50 scholarships around Australia in the last two years, Pinnacle has ambitions to help even more vulnerable LGBT+ youth in future years by doubling the charity's endowment fund to $2million by 2020 and offering more annual scholarships.
At the same time, Pinnacle has appointed four new non-executive directors with immediate effect, adding senior executives with experience spanning mental health and child protection to professional services and regulatory enforcement.
Pinnacle Chair Paul Zahra said growth of the endowment fund to $2m and the new Board appointments would further enhance the organisation's strong corporate governance and diversity as it looks to provide more scholarships to LGBT+ youth across Australia.
"The Pinnacle Foundation is delighted to welcome four new directors of such a high calibre to the Board, and at such an important time in our development," said Mr Zahra, Global Retail Advisor at PwC and former CEO and MD of David Jones Limited who joined the Pinnacle Board in 2015.
"Pinnacle exists to give young LGBT+ students the chance to achieve their full potential, no matter what their chosen field may be. In order to achieve that, we have engaged the best and brightest at the Foundation.
"With this strengthened Board in place, and following some senior hires to our volunteer executive team in recent months, I'm confident we will succeed in providing financial support, mentoring, and long-term opportunity to more amazing young LGBT+ scholars right across Australia."
Founded in 2009 and funded entirely by the generosity of individual donors and corporate supporters, over the past seven years Pinnacle has provided more than $300,000 in grants and matched each scholar with an accomplished mentor.
Joining the Pinnacle Board are;
Michelle Rogers, Director of Student Experience at Curtin University and a Perth based professional with over 30 years' experience in the Human Services sector. Michelle's career spans a broad range of Government, Not for Profit and Higher Education organisations. Michelle is currently the Senior Vice President of Pride WA.
Andrew Staite, a Melbourne-based business leader and the Founder and Chair of SHK Executive Search with more than 20 years' experience. Andrew brings strong commercial acumen in addition to development and coaching expertise. Andrew has also been appointed as Chair of the Nominations Committee.
Tanya Matthewson, also Melbourne-based, is Chief of Staff at PwC Australia and brings broad strategic and commercial experience. Tanya has managed large scale, complex transformational change and business growth, advising clients in Australia, Europe and the US.
Paula Russell-Gilford brings compliance, risk and regulatory expertise. Paula is currently a Senior Manager at ASIC in Sydney after a distinguished career in the UK Police Service and a number of years spent working with two of the world's leading consulting firms.
Separately, Non-Executive Director Stephen Barrow has retired from the Pinnacle Board owing to personal commitments. Mr Zahra thanked Stephen for his contribution to Pinnacle over the past four years, and welcomed his offer to remain highly engaged with the Foundation's purpose.
Pinnacle scholars receive cash scholarships to assist them in completing their studies, in addition to mentoring and career advice. Recipients have gone on to thrive in careers ranging from mining to science, the arts, professional and community services.
Source