Please Sir, can I have some marriage rights and respect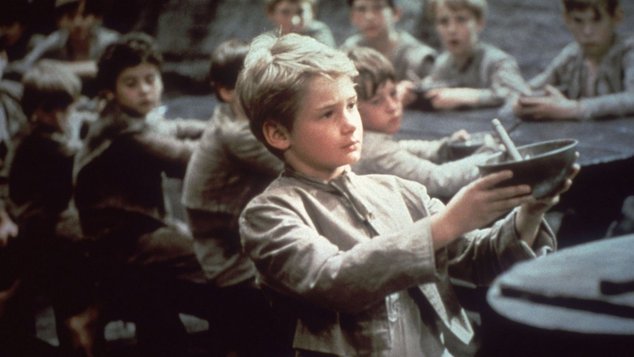 OPINION
In the lead up to the marriage postal survey kicking off, and since it's been underway, there's one image that continually returns to my mind.
It's the moment that Oliver Twist walks up to Mr Bumble and asks for a second bowl of Gruel, uttering his most famous phrase "Please Sir, I want some more?"
Except in my version of the scene, instead of asking a mean and greedy lord for life saving food, we're begging for the right to marry.
"Please Sir, can we have some rights?"
Because that's what this postal survey on marriage is, a forced begging exercise.
Gay, lesbian, bisexual and transgender people have been forced to go door to door and beg their fellow citizens to see them, and their relationships, as being equal.
For his insolence, Oliver is dragged off by the ear. Well that's how it goes down in the 1968 musical, I'm pretty gay, it was always the musical version in my head.
In Dicken's original text Oliver is struck by the master, who then suggests the child be hung for his daring request.
Throughout this debate we've been chastised for demanding equality.
Night after night, Andrew Bolt looks down a camera at Sky News and proclaims he could almost vote for marriage equality, if only we were asking nicely.
'Who are the real bullies?" Bolt asks repetitively both on his TV program and in his News Corp column.
When an an intoxicated anarchist decided to headbutt former Prime Minister Tony Abbott, it was quickly tied to the marriage equality campaign. Even after the man denied his actions had any link to the campaign, conservative columnists insisted he was part of an angry gay rights movement.
It seems that any negative occurrence that occurs on the 'Yes' side of the debate is part of the official campaign, but most negative elements from the 'No' side of the debate can be brushed away.
When dreadful posters attacking LGBTI couples and their children appeared in Melbourne, it was suggested that they could have been planted by marriage equality activists.
When a caller told a Melbourne radio station that putting gay people into camps was one of the great achievements of Adolf Hitler, Rowan Dean – editor of The Spectator – suggested that he was probably a plant from the 'Yes' side of the debate.
When families in Brisbane had rocks thrown through their windows, Twitter trolls proposed that the home owners might have done it themselves.
That's not to say that there haven't been atrocious acts on both sides of the debate. There has been disrespectful comments, violence and shocking graffiti and posters, but it's gone both ways.
Prime Minister Malcolm Turnbull might smile though it all and chant a mantra of "I believe the Australian people are capable of holding a civilised debate", but we always knew it was never going to happen.
In a world filled with social media, where comments can be anonymous, and every insulting moment is posted and re-posted until everyone sees it multiple times. The most uncivilised moments of this debate get the greatest attention.
People in loving relationships, many with children, many that have enjoyed unions lasting decades, are watching the country decide if their families and their love should be recognised via a tit-for-tat scorecard of abuse and vitriol.
The marriage equality journey has been one of success, within a little over a decade support for same sex couples and their families has flown from the negative to the affirmative, most polls show that over 70% of people want marriage equality.
The argument over whether same sex couples should be allowed to wed was won years ago. The debate against it has been a exercise in fear mongering, red herrings and orchestrated delays.
Supporters of marriage equality have every right to be angry, frustrated and heartbroken by this exercise, but we always knew that it would be a hard fight.
For over a decade at rallies though city streets we've called in unison, "What do we want, marriage equality! When do we want it now! What are we going to do?…."
Were politicians not paying attention? Because the next line in the chant isn't "Wait for it?" We said we wanted it now, and we've been saying it for over a decade. It's long overdue.
Writing in The Spectator Steve Chavura, said people should vote no because "the same sex marriage brigade need to be humbled".
Chavura said the reason gay teens might feel they are hated is not because of groups like the Australian Christian Lobby, but because gay lobbyists keep saying it.
The academic suggested people should vote no because we hadn't asked nicely. Tim Minchin had been insulting in a song he wrote, Archbishop Julian Porteous had been taken to a tribunal.  Marriage equality activists are like "spoilt brats" Chavura wrote.
"Let the same-sex marriage movement experience defeat. Let the movement lick its wounds and reflect on the failings of its own approach. Let the movement return in years to come, matured and humbled, to offer a platform that is both faithful to its own principles and respectful of those with whom they disagree." Chavura proclaimed.
Chavura is a board member of The Lachlan Macquarie Institute, a leadership program with close ties to the Australian Christian Lobby – the organisation which has been at the forefront of opposition to gay and transgender rights in Australia.
Today Lyle Shelton from the Australian Christian Lobby continued his fight against LGBTI families arguing that if LGBTIQ people are allowed to wed they'll just want other rights on top of these rights.
It will embolden them, Shelton warns.
"Like Dicken's Oliver Twist, they will come back for more." Shelton proclaimed.
So it's not just my imagination. You really are Mr Bumble, and we are all Oliver Twist.
Graeme Watson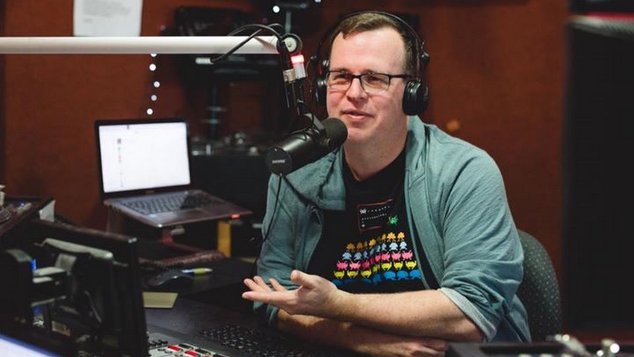 Graeme Watson is the Managing Editor of OUTinPerth.
He also hosts several programs on community radio station RTRFM 92.1 and appears on Channel Nine News' The Pulse. 
---
Support OUTinPerth
Thanks for reading OUTinPerth. We can only create LGBTIQA+ focused media with your help.
If you can help support our work, please consider assisting us through a one-off contribution to our GoFundMe campaign, or a regular contribution through our Patreon appeal.