New poll shows growing support for the plebiscite- but it's still a bad idea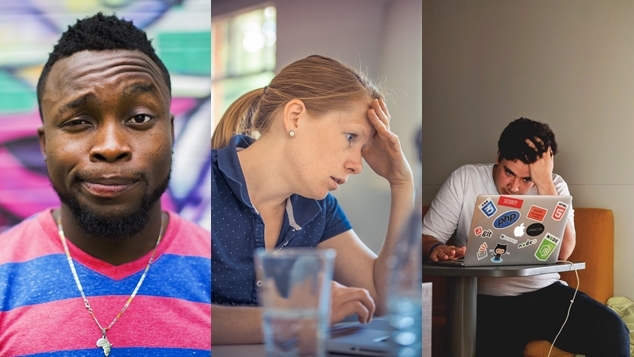 OPINION
A new poll published in today's The Australian shows that a growing number of Australians want a plebiscite on the issue of marriage equality.
In what the newspaper describes as "a blow" to Liberal MPs who want the issue to be dealt with via the parliament, the latest poll shows that 46% of people surveyed want a national vote on the issue. Thirty nine percent of people are against the plebiscite and 15% are undecided.
Ten months ago, when the plebiscite was blocked in the senate, the polls showed 48% of voters wanted the parliament to act and 39% supported the plebiscite.
What last week's Essential poll showed was that there is massive support for marriage equality in Australia. Opposition to marriage equality was at just 25%.
What we really need someone to run a poll on is how frustrated are Australians that their elected representatives can't deliver on an issue that unquestionably Australian society wants.
If a poll question was; Are you embarrassed that our government has to ignore the will of the people and cater to the right-wing of the Liberal party. The answer would be a pretty big affirmative.
How about a poll where Australians get to vote on what has been the most disappointing part of Malcolm Turnbull's time as Prime Minister?
What do we gain by spending millions of dollars on a process that tells us what we already know. Australians want marriage equality.
There are simply no justifiable reasons to hold a plebiscite on marriage equality.
What logical reason is there to waste that money which would be better spend on so many other things like homelessness, education, mental health or national security.
The minority of Australians who are opposed to marriage equality will argue that we need a national debate on the issue. If you want a preview of that debate head across the website of the Australian Marriage Alliance whose social media channels churn out endless articles attacking LGBT people, their families and transgender people. They especially don't like transgender people.
Right wing members of the Liberal party argue that the reason we need a plebiscite is because they promised one at the last election. It was a bad idea why Tony Abbott created it, it's was still a bad idea when it rightfully got knocked back in the senate, it'll still be a really bad idea tomorrow.
Religious advocates argue that there needs to be protections so that Christian bakers, card makers and dress makers can refuse service to same-sex couples. Should it only be services directly related to the wedding? How about hens nights and honeymoons? Can these rules also be applied to people who have been divorced, or those who've had sex before marriage?
It makes no sense at all to legalise discrimination. You can't have laws which say some people can discriminate some of the time.
The debate over marriage equality ended a long time ago. For the last two years this country been having a debate about how we'll bring in marriage equality. Now we're having a debate about how long we'll draw out the process.
A plebiscite is one pathway to giving the people what they want. Is there a faster, cheaper, tried and trusted alternative pathway available? Yes- a free vote on the floor of parliament. As Germany recently showed, you can do it in less than a week.
How long will this shameful farce continue?
Graeme Watson, image: stock photo
---
Support OUTinPerth
Thanks for reading OUTinPerth. We can only create LGBTIQA+ focused media with your help.
If you can help support our work, please consider assisting us through a one-off contribution to our GoFundMe campaign, or a regular contribution through our Patreon appeal.