Plibersek says there are problems with the religious discrimination proposal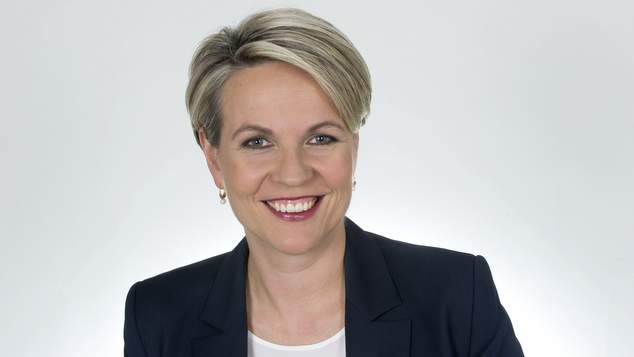 Labor frontbencher Tanya Plibersek says there are "real problems" with the government's proposed religious discrimination act, particularly the section which will override state based discrimination laws.
Appearing on the ABC's Insiders program Plibersek said the Labor party was committed to ensuring religious discrimination did not occur but would find it difficult to back the current proposal as it would replace some existing state based laws with potentially weaker legislation.
"I think that that would be a real problem with this legislation," Plibersek said of the current proposal, noting that Attorney General Christian Porter had gone back on his word.

"I think that it's something that Christian Porter promised that he wouldn't do – interfere with state laws, and I'm sure that the overriding of state laws in this instance is probably driven by Eric Abetz and some of the extreme right because they've got problems with the Tasmanian laws.
"That is something that I think we would find very difficult to support, but we have to go through our proper processes on this." Plibersek said.
The Shadow Minister for Education and Training also said the provisions relating to how employees could limit the actions of their employees were not well defined. Under the new proposal businesses would only be able to limit their employees religious expression if the business could prove they would suffer significant economic loss.
"The provisions that affect the business community, the businesses are already saying: how is this going to work for us? We have to prove economic loss. What's the process?," Plibersek asked.
One of the state's that is likely to be most affected should the legislation be passed is Tasmania, LGBTI rights advocates are calling on Labor leader Anthony Albanese to make a strong statement against the proposals.
Equality Tasmania spokepserson, Rodney Croome, welcomed the comments from Tanya Plibersek.
"We welcome Ms Plibersek's opposition to a federal override of Tasmania's strong discrimination and hate speech laws, and call on Anthony Albanese to rule out Labor support for such an override."
"Tasmania's strong protections have fostered a fairer and more inclusive society for all Tasmanians, especially people with disability, Aboriginal people, ethnic and religious minorities, women and LGBTI people."
"Given our gold-standard Anti-Discrimination Act is a proud Labor achievement, I would expect Labor to strongly defend it from any Federal intervention."
Croome highlights that Tasmania's Anti-Discrimination Act is the only Australian discrimination statute that prohibits discrimination by faith-based organisations on grounds such as sexual orientation, gender identity and relationship status.
It is also the only discrimination law that prohibits hateful, humiliating and intimidatory speech with no religious exemption.
The main justification from the Federal Government for a federal override of the Tasmanian Act has been a case against Catholic Archbishop of Hobart, Julian Porteous, for a booklet in which he suggested same-sex partners "mess with kids".
The case was later dropped and the booklet continues to be distributed. Croome said the case has been grossly misrepresented in the national media.
"All that happened to the Archbishop was that he was asked to attend a voluntary conciliation session, which is hardly a good reason for depriving Tasmanians of our fundamental legal rights." Croome said.
OIP Staff
---