Tanya Plibersek Dismisses Senator Dean Smith's Concerns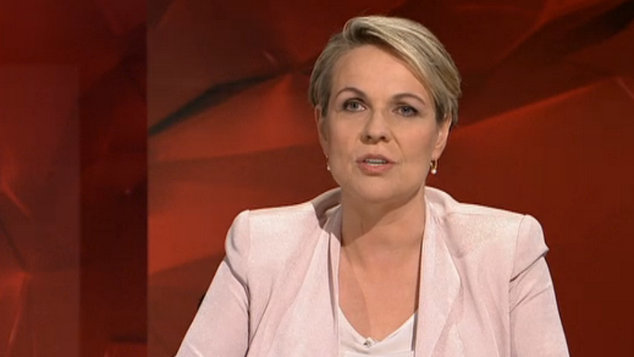 Deputy Labor Leader Tanya Plibersek has dismissed claims from Liberal Senator Dean Smith that her call for the Labor Party to have a binding vote on marriage equality have destroyed any hope on Liberal members being granted a conscience vote.
Ms Plibersek said the Liberal Party had shown no movement on this issue since taking office.
Earlier Today
Plibersek Calls for Labor Party to Have Binding Vote on Marriage Equality
Appearing on the ABC program Q&A Ms Plibersek was asked why she wants to force Labor members to vote against their conscience.
Ms Plibersek repeated her belief that the Labor party should have a clear stand that they don't support discrimination.
"I'm not trying to compel them to go against their conscience, I'm saying that this is an issue that should be decided within the Labor party based on whether we support discrimination against one group in our community, and I think we don't." Plibersek said, "We should say as a party that we don't support discrimination."
Host Tony Jones asked Ms Plibersek how she  would respond to Liberal Senator Dean Smith's comments that she has wrecked the slow and cautious work that was being done on his side of the aisle.
"I'm just not convinced by Dean Smith's claim that this was even under consideration in the conservative party room. Senator David Leyonhjelm had a private members bill a few weeks ago. He was told by members of the Liberal party that introducing it would spark the debate they needed to have in their party room, and it didn't do that.
"There as been no indication in the year and a half that the conservatives have been in government that there is any move away from Tony Abbott's position before the election that there no way to marriage equality.
Liberal back-bencher Arthur Sinodinos, who was also on the program's panel, said he agreed with Senator Smith's assessment.
"This will set it back because within the Liberal party there has been increasing discussion about having what's call a free vote or a conscience vote and Tony Abbott had indicated that it would be up to the party room to make a decision on that in due course." Mr Sinodinos said.
When asked why the party room would be affected by what Labor was contemplating Mr Sinodinos argued that if Labor members weren't given a conscience vote, it was less likely Liberal members would be granted one.
"Because it would be much easier for the Liberal party leadership to say 'Well, we're going to stick with our current policy because Labor is forcing it's MPs to tow a particular line. Where as if there's a conscience vote on the other side it would be easier to persuade people within the Liberal party for a conscience vote on our side.' Mr Sinodinos said.
Mr Sinodinos said Labor members like those aligned to the Shop, Distributive and Allied Employees Association wouldn't like the idea of being forced to vote for something that they don't believe in.
Ms Plibersek said while Labor had decided to allow their MPs to have a conscience vote back in 2011, there had been no movement by the Liberal party on this issue.
The Deputy Leader argued that conscience votes in the Labor party are reserved for issues of life and death and the issue of marriage equality is not an issue in that category.
"This is an issue of legal discrimination against one group in our community." Ms Plibersek said, "Do we have a conscience vote about Whether we allow racism in our community? Do we have a conscience vote about whether we allow sexism, or ageism? We don't.
"This is legal discrimination which  prevents one group in our community accessing the legal rights and obligations that marriage confers and it's discrimination that prevents one group in our community from accessing the social acknowledgement that their relationships, which in many cases are longstanding, loving, committed relationships." Ms Plibersek said.
OIP Staff