Poet writes in own blood to protest gay donation laws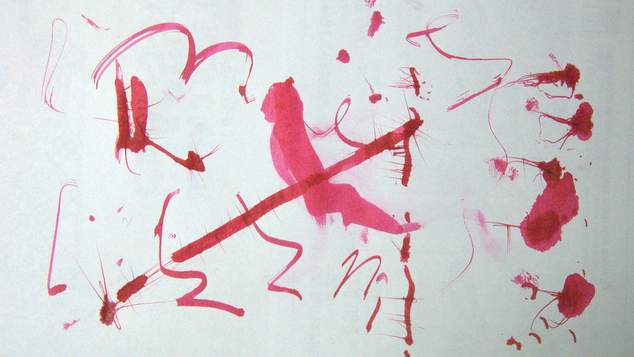 A Welsh poet has taken to pouring more than his heart and soul into his art, replacing ink with his own blood for a Parisian exhibition entitled 'Words&Blood'.
24-year-old RJ Arkhipov began exploring his new found medium after a trip to donate blood resulted in a confronting conversation. "I remember feeling slightly ashamed in having to explain that, although it is something I have wanted to do for a long time, I was never able to do so as I fall under the MSM category," Arkhipov told OUT magazine.
A relic of the international AIDS crisis of the 1980s, nations around the world still prohibit men who have sex with men (MSM) from giving blood for extended periods of time under the mandate of protecting public health.
'Words&Blood' exhibits Arkhipov's work through live readings and displays of his bloody texts. The artist hopes to promote dialogue on the issue of blood donation and the stigma surrounding the sexual health of gay, bi and pansexual males.
"If I hope to achieve one thing with my 'blood poetry,' it is to spark conversation on the MSM blood donor controversy in hopes of making change – even incremental – to the legislation currently in place that not only dehumanized men for whom they choose to love, but which is also based on archaic, inaccurate, and oversimplified data," Arkhipov says.
Here in Australia, MSM donors are deferred from giving blood for 12 months after the act. The Australian Red Cross maintain the position that "The Blood Service does not discriminate against gay men… It is the specific sexual activity which places individuals at risk, rather than their sexual preference."