Police identify US citizen Omar Mateen as shooter in Orlando tragedy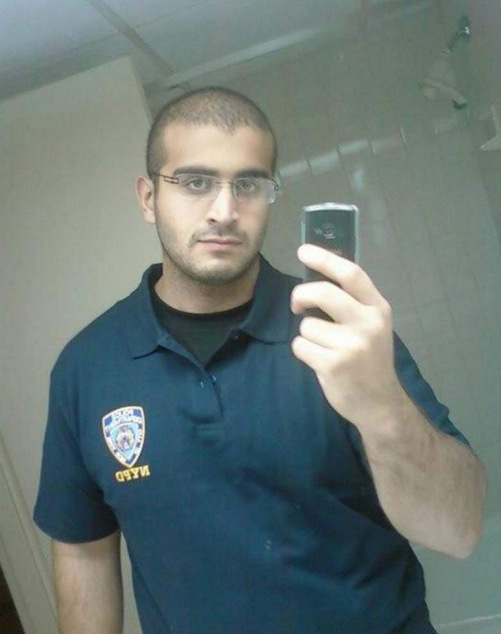 US Police have formally named 29 year old Florida man Omar Mateen as the shooter behind the massacre of 50 people in a US nightclub.
50 people were killed when Mateen attacked Pulse, a gay nightclub in Orlando, Florida.
Mateen arrived at the club as it was closing just after 2am on Sunday morning. Orlando police have said that he challenged by an off-duty policeman who was working at the club as security and gunfire broke out.
Once inside the club the gunman used a semi-automatic handgun and AR-15 assault rifle to shoot multiple people and held other hostage.
A three hour stand off with police ended when a S.W.A.T. team raised the building, killing Mateen and rescuing 30 people who remained inside.
In the wake of the attack 50 people were found to have been killed and an additional 53 are reported to have been injured, many in a critical condition. The attack is the worst mass shooting in US history.
Mateen was born in the USA to parents who were of immigrants from Afghanistan. He was working as a security guard and had a license to buy the firearms he used in the massacre. His employer has confirmed that he has worked as a security guard since 2007.
He bought the weapons used in the massacre legally just last week. His father has spoken to media and argued that his son's actions were not the result of religion but shared that Mateen had become angry recently when he visited the city of Miami and saw two men kissing in front of his wife and child.
To carry out the shooting the offender traveled from his home in Port St Lucie which is 120 miles south of Orlando. Despite his father's comments the attack does appear to have been inspired by religious beliefs. Officials have reported that Mateen called 911 prior to the attack and pledged his support to terror organisation ISIS.
Mateen had previously been spoken to by the law enforcement officials about his possible links to terrorism activities in 2013 and 2014, he was taken off a terrorism watch list when those investigations closed.
Officials have said that there is no evidence that the attack was carried out in collaboration with any organisation or any other people.
OIP Staff
---
Do you need some support?
If you  are struggling with anxiety or depression, support and counseling are available from:
Lifeline: 13 11 14
Beyondblue: and www.beyondblue.org.au
QLife: and www.qlife.org.au QLife are a counselling and referral service for Lesbian, Gay, Bisexual, Transgender and Intersex (LGBTI) people.
Kids Helpline is available for younger readers.  Call 1800 55 1800, it's free.
---