Popular TV series 'Schitt's Creek' will end with sixth season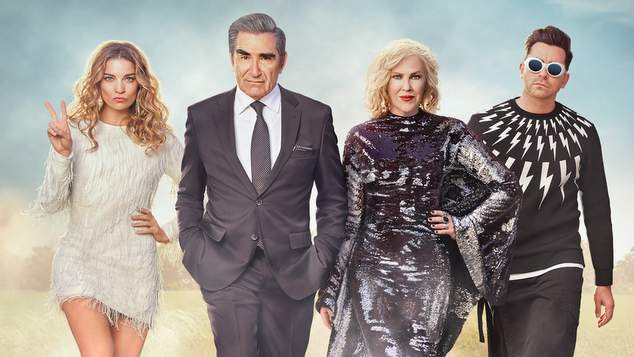 Popular TV series Schitt's Creek will end with its sixth season. The show airs on ABC TV in Australia and also streams on Netflix.
Many audience members have only recently discovered the series which debuted in 2015. It tells the story of the wealth Rose family who amassed a fortune through their video store business, but when they are defrauded by their Business Manager their only remaining asset is a small rural town that patriarch Johnny Rose bought as a joke. The family move into two adjoining rooms in a motel and begin to adjust to a rural way of life.
The series was created by well known Actor Eugene Levy and his son Daniel Levy. They plays father and son JOhnny and David Rose, while Catherine O'Hara plays mother Moira, and Annie Murphy plays daughter Alexis.
The character of David Rose is pansexual, and throughout the series his character has taken on some very queer storylines.
Eugene and David Levey's statement on the show's conclusion said they had always planned for the show to conclude in a particular way.
"We are so grateful to have been given the time and creative freedom to tell this story in its totality, concluding with a final chapter that we had envisioned from the very beginning. It's not lost on us what a rare privilege it is in this industry to get to decide when your show should take its final bow. We could never have dreamed that our fans would grow to love and care about these characters in the ways that you have.
"We are all so excited to begin shooting these last fourteen episodes and can't thank you enough for the overwhelming love and generosity you've shown us. We hope you continue to enjoy the rest of our fifth season as we prepare to shoot our sixth!" the statement read.
OIP Staff
---