Pose star Dominique Jackson on how ballroom culture saved her life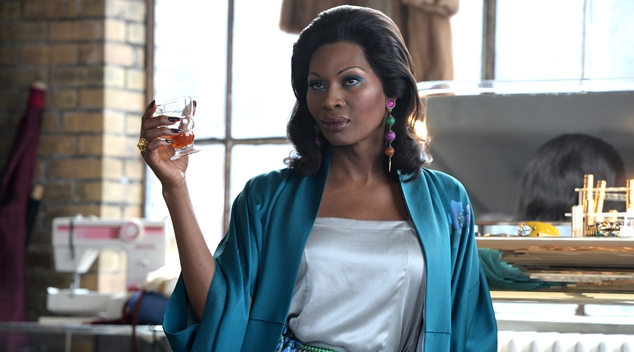 Queer creator Ryan Murphy's latest show is changing the face of television – making records for the largest transgender cast of main characters on our screens to date.
Pose not only gives audiences a window into the opulent ballroom culture, the program also explores the lived experience of transgender people, and people of colour – and shines a light on issues of family, class, HIV and more that affected the LGBTI+ community in the 1980s and beyond.
Transgender model and actress Dominique Jackson is as striking and powerful as her on screen character, Elektra – the mother of the House of Abundance – though I am pleased to report she is far more approachable in conversation.
We spoke to Jackson during her recent trip to Australia to talk about her deep and personal connection to the culture of ballroom, her community and what the visibility that Pose brings means to her.
"I got into ballroom because I was lost. The term I knew for myself was 'gay', but to me that did not seem like it was me.There was just something that was not complete."
"I was attempting to go out on a date. I was in downtown Baltimore on St Paul Street and I met someone and we were outside talking, then these fabulous people came up to me and started telling me I was beautiful. That was the first time anyone had ever acknowledged me as being beautiful," Jackson reflects.
"For me, it was just a sense of validation. So these people took me under their wing, even though they didn't have much, they still offered it to me. We ended up living together in a one bedroom apartment with like eight of us because we were all ostracised from our families. We had nowhere to go."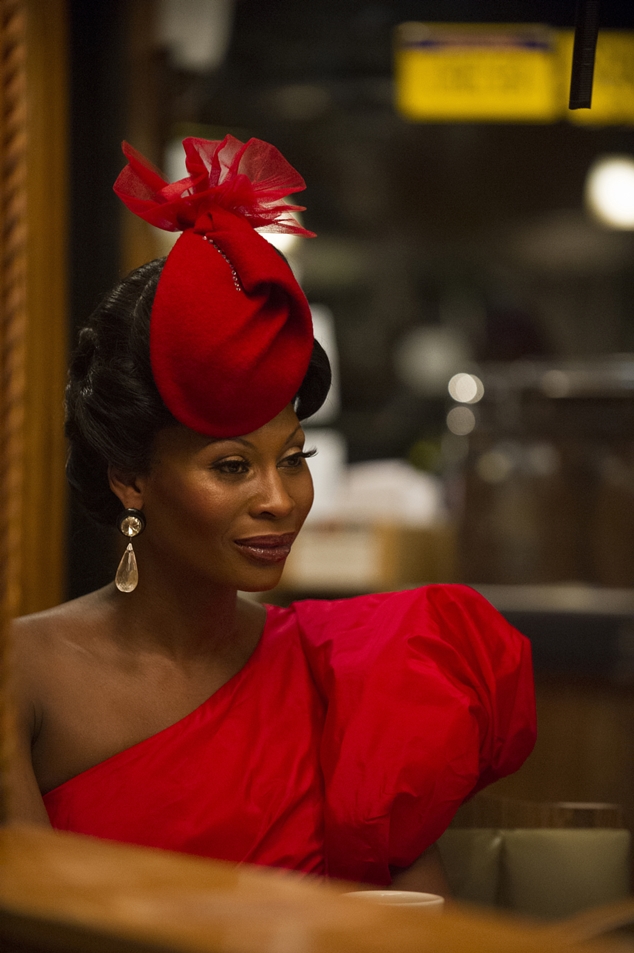 Jackson explains that much like the chosen family is depicted in Pose, she too had a mother who oversaw the household – and took care of her children.
"There was one person who was our house mother, who took care of us. Whatever she had it was for all of us."
"That night though, when they saved me, it was from someone who believed in spreading HIV because they got it – so they wanted to give it back to as many people as they could. They saw me as a victim."
"Family is everything. Family is not about blood, family is about love."
"These people coming up to me and telling me how beautiful I was… they saved my life, and they introduced me to the ballroom scene. That's when I discovered that I could transition. I walked my first ball. I won.
"Finally, I was in a space where I was celebrated. Where being me was not something that was an abomination."
Speaking to Jackson on the phone, it seems she was made to play Elektra as she speaks to me from the east coast. Though she explains that she was not as certain as I, refocusing her energies into embodying the spirit of the ball ahead of her audition.
"I was told about the part and showed up for the casting… but at home I was embodying all those women – Avis Pendavis, Dorian Corey, Paris Dupree, Octavia St Laurent, Danielle Revlon, Tracy Africa, Moldavia Labeija – I had the blessing of being able to be around these women and learn about their attitudes and be with them as a younger person, we would look at them as our mothers. Some of them were our mothers. And we would mimic them."
"I thought I can honour and pay homage to these women, so I studied. My husband would ask if I would come to bed and I would say 'No!'. I was also director of programs at a non-profit called Destination Tomorrow, which is located in the Bronx and is trans-founded and trans-led, so I would work from 11am 'til 8 or 9 o'clock at night and then come home living as Electra just for the audition process.
"I knew how important it was to be able to honour these women that taught me so much."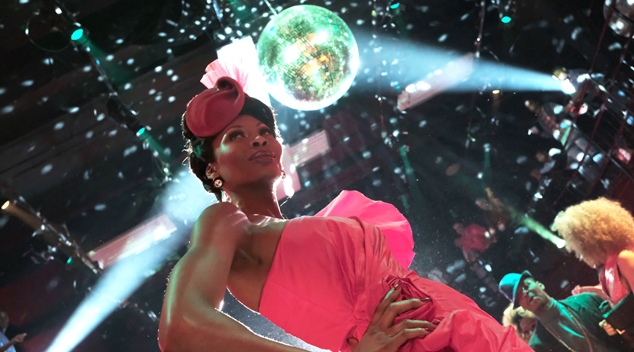 Elektra is certainly the most extravagant, high-drama characters among an ensemble of large personalities. Jackson says that while is is a lot of fun to play, her behaviour is far removed from that of her on-screen counterpart.
"She is a lot of fun to play… but my personality and hers are at opposite ends of the spectrum."
"I am the one who believes in working together and giving everyone and opportunity. I was basically Blanca growing up. I wanted to change everything and make everyone comfortable and give everyone a home, whereas Elektra is just simply focused on – not herself – but this validation that she received from the ballroom scene.
"She comes across as strong and harsh and unforgiving but I'm quite sure there is a history for her that we have not tapped into yet."
Having spent her youth as a young transgender woman in the 1970s and 80s in her homeland of Trinidad and later the United States, Jackson can't speak highly enough about the power of visibility for transgender people and people of colour.
"It means the world to me, because now I know that young women and men out there… those who don't know, can try to understand. You can no longer say you don't know – it's out there.
"Because it's so educating and entertaining it will help people. What has happened is that people have actually apologised to me for the way that they have treated their own family members for being trans.
"It also means to me that other directors, companies, producers will take note from (Ryan) Murphy and say we can employ these people because this man did it, so let's follow the leader."
Pose is currently airing on Foxtel's showcase channel on Tuesdays at 6:30pm and On Demand.
Leigh Andrew Hill