Positive Advocate: How Close Are We to a Cure?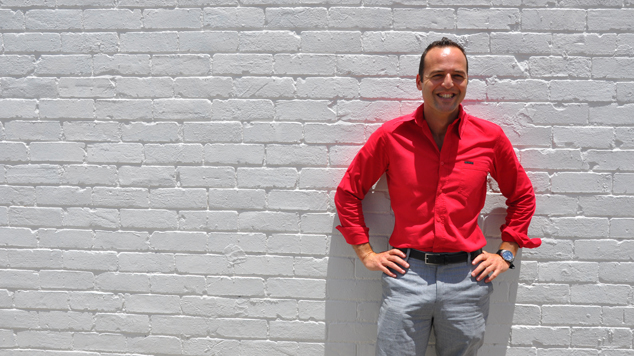 Ahead of the July 2014 International AIDS Conference in Melbourne hopes were high that HIV scientists from around the world would unveil the promise of a much anticipated HIV cure. Headlines of imminent breakthroughs that could lead to a cure for HIV have tantalised the community for years. Sensationalist headlines included "Danish breakthrough for HIV expected within months"(April 2013).
Instead days before the main conference at the Towards An HIV Cure Symposium organised by the International AIDS Society sobering commentary was shared about the rebound of HIV in both of the two patients from Boston (who received a stem cell transplant) and the Mississippi baby (who after acquiring HIV in the womb received HIV meds within 30 hours of delivery).
Science is about advancing knowledge which is gained both from what does and doesn't work. Optimistically we now have proof that we could extend the time it would take for HIV to return/rebound from the usual one to 4 weeks to 4, 7, and 27 months respectively. Progress indeed, but not the immediate cure that so many people hope for.
Getting comfortable with the idea of 'HIV remission' may be an intermediate step that we may need to begrudgingly accept as the next step in HIV cure research.
Fortunately HIV scientists are continuing to meet and where possible collaborate with each other. The latest international meeting occurred In October 2014 Washington D.C. at a conference hosted by the USA National Institute of Health titled Strategies For An HIV Cure 2014. Topics included; Gene Editing and Cell Based Strategies, Immune Based Strategies, Social Ethical & Community Aspects of HIV Cure Research and Strategies to Reverse Latency. Science can be dense and complicated, while its flip side reveals inspiration, talent and our best efforts for human advancement.
On the 28th of November this year Professor Sharon Lewin, Director from the Peter Doherty Institute for Infection and Immunity hosted a community roundtable on Building Partnerships For An HIV Cure. Recognition of community and its contribution to cure research is fully acknowledged by Professor Lewin with an early partnership approach adopted with the National Association of People With HIV Australia along with other essential community partners.
There are some in the community who do not believe that it is worthwhile dedicating resources to a HIV cure research agenda, believing instead that funding is already stretched and may displace resources from treatment and prevention.
The logic is very understandable, and we are all challenged with making choices and trading between opportunities. However the history of HIV has shown that short term either/or positions is detrimental to our long term interests, where both/and thinking has delivered to us the stunningly effective idea of 'Treatment As Prevention', where people with HIV successfully on HIV medication are non-infectious (although science is waiting for the statistical confidence intervals to improve) the data trend is now well established (HPTN052, PARTNER Study) we have zero/no linked infections from a person with undetectable viral load.
Many people with HIV and the people who love them are frustrated and angry with the current HIV medication paradigm, where people are condemned to lifelong HIV medication. It appears as though the urgency to cure HIV has waned given that almost 95% of people are on benign drugs and expected to live an almost normal life expectancy. Extremely grateful as most people with HIV are, it is easy to look over the fence with envy at advancements in other areas of health like Hepatitis C where almost all can now be cured.
HIV cure research is already beginning to inform us that early treatment facilitates HIV remission and reduces significantly the total amount of HIV that hides and gets into our cells (viral reservoir) and for some like in the VISCONTI Cohort a 'functional cure' ( a very low viral load without medication). The word 'cure' can illicit emotional responses, some of us are comfortable with a 'social cure' (free from HIV discrimination) others are happy with a 'cure in transmission' (we have this now when people are successfully on HIV medication with undetectable viral load), but mostly we want HIV remission and aspire to a 'full cure' (also known as 'sterilising cure' where HIV is eliminated from the body permanently).
To encourage a healthy pipeline of HIV cure research the community will need to activate and build the political urgency and momentum to "END HIV". If you would like to assist or remain informed of future community events around HIV Cure Research please contact me at [email protected]
Cipriano Martinez
When do want a cure? "NOW!"
Cipriano Martinez