Positive Advocate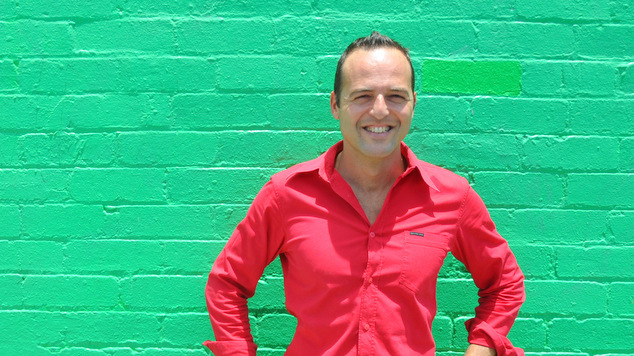 Bureaucracy Begins Catching Up To HIV Science
In late December the Pharmaceutical Benefits Advisory Committee's (PBAC) finally lifted CD4 restrictions on when people with HIV could begin HIV medication. This change came after the combined efforts of Australia's leading HIV organisations.
Edwina Wright Associate Professor and President of the Australasian Society of HIV Medicine (ASHM) said, "We are pleased with the PBAC's decision, as now all HIV positive people in Australia can access antiretroviral therapy. This includes HIV positive people who are well and have high CD4 cell counts but who may wish to commence therapy based on their confidence in the current level of evidence and/or their wish to minimise their risk of transmission to others."
Immediate treatment for HIV infection is fast becoming the new standard when diagnosed with HIV. Bill Whittaker, spokesperson for National Association of People With HIV Australia (NAPWHA) commented on the change by the PBAC.
"This restriction made no sense in this modern era of HIV treatment. Today, leading guidelines and many expert clinicians recommend people with HIV consider starting treatment earlier to benefit their health and well‐being."
Even with the announced changes the HIV sector generally is very aware that ultimately it remains an individual's personal choice of when they begin HIV treatment. Compared with the past, HIV medication has now become easily tolerated. If you add the benefit of becoming virtually non-infectious (almost zero) when successfully on HIV medication, the choice on whether to start HIV medication early is made all the more easier.
By removing the CD4 restrictions on when to start HIV medication, the PBAC has made significant progress on accomplishment of Action Area 2 of 'The Melbourne Declaration 2012', which aims to enhance access to and uptake of antiretroviral treatment for HIV. Fulfilment of the declaration is part of meeting the terms that Australia committed to and endorsed when it signed on to the 'United Nations 2011 Political Declaration on HIV/AIDS',which includes reducing sexual transmission of HIV by 50% by 2015.
The Australian Government's endorsement and subsequent achievements in meeting these targets will be heavily reviewed and discussed at the 20th International AIDS Conference in Melbourne this July. Given the perceived pressure on Federal and State Government budgets, policy changes earmarked for early adoption are more likely than not, low in cost and big on impact. This will be difficult to achieve as much of the easy to do 'low lying fruit' in HIV treatment and prevention has already been picked.
Furthermore there are underlying concerns by some in the HIV sector that if the targets are not substantially met then political fallout could lead to negative funding implications. Some people are predicting an HIV fiscal cliff after the July conference.
Some big names are anticipated to attend including Michael Kirby, Anne Lennox, Aung San Suu Kyi, Bill Gates and Bill Clinton. Federal and State Parliamentarians are also likely to be present, in what is shaping up to be one of the most significant years for the HIV sector in Australia.
Hearing the latest research can also be a buzz especially when important announcements are reserved for the conference program.  A superstar of Australian cure research is Professor Sharon Lewin, who is the local co-chair for the 20th International AIDS Conference in Melbourne. Her research is being closely followed by many in Australia and internationally with hopes of some significant progress to be broadcast in July. The pressure and expectations are intense, so let us intermittently remember to moderate our unrelenting desire for a HIV cure and be thankful for the wonderful medical advances this far.
Getting to a large HIV/AIDS conference can be very empowering for individuals attending, inspiring new and refreshed leadership and actions that can then benefit the whole community. After hearing the circumstances of our international family, it's easy to become humbled by the incredible work of our home grown professionals and world class health services.
Cipriano Martinez
www.positiveadvocate.com