Pride WA Announce Festival Theme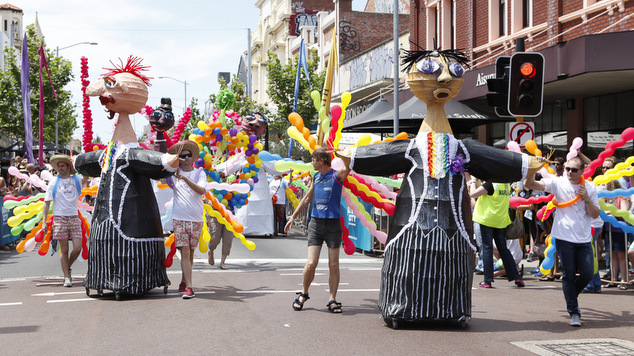 This year's Pridefest will have the theme of 'Reflect, Rejoice and Renew'.
Pride WA Co-president Michelle Rigg said the theme saluted the past while also embodying the current state of the organisation.
"The foundations of Pride WA were laid in October 1989 with a 300-person strong group rallying on the steps of Parliament House, opposing laws discriminating against WA's gay and lesbian population.
"Pride's formation as a recognised group occurred in July 1990 with the formation of the Pride Collective (WA) and the first Pride month as such took place in October 1990.
"While the 1989 protest may not have truly been seen at the time to be a 'Pride' event as we would know it today, the protest rally paved the way for the formation of the organisation we now call Pride in WA," Ms Rigg said.
Ms Rigg also highlighted that the festival was an important part of the ongoing campaign to achieve full equality for LGBTIQ people.
"Full equality for LGBTIQ people is yet to be achieved in Australia, bullying still takes place in schools, discrimination is still widespread in the workplace and hate crimes against members of the LGBTIQ community continue to take place.
"A visible and active Pride ensures our message is not lost or overlooked so that future generations can continue the conversation of coexistence," Ms Rigg explained.
Pride WA expects this year's festival to be bigger than ever and are now calling for artists and community groups to register their interest in participating.
PRIDEFEST 2014 will be staged from 14 to 23 November and event registrations close 18 July.
Applications can be submitted at www.pridewa.com.au and enquiries can be made via email.