PrideFEST 2016 dates announced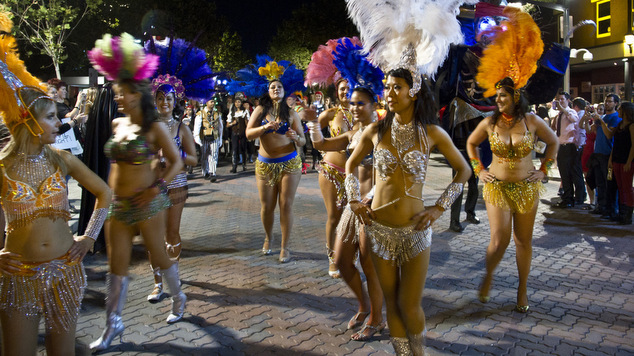 Pride WA have announced that the 2016 PrideFEST will be held from Friday November 11th until Sunday November 20th. The annual Pride parade will take place on Saturday 19th November at 8pm.
Pride WA said the 10 day festival will focus on LGBTIQ arts, culture and community events. The festival's organising body is also hoping for more regional events and participation to make the festival a statewide event.
The popular parade will follow it's traditional route through the streets of Northbridge. Commencing at the corner of Brisbane and Williams Streets before heading down Williams Street, turning into James Street and winding up at Russell Square.
Pride President Andrew Barker said the organisation was hoping to build on the success of it's 25th anniversary in 2015 and present an even larger parade. Last year 64 floats were entered in the event, making it WA's largest street parade.
"The target this year is for at least 70‐80 groups to participate and to see the crowds once again flock to Northbridge in support of WA's LGBTIQ community" Barker said.
"I would encourage anyone who has ever wanted to get invovled in the parade to make the effort this year as we really want  to see the event grow and create a sense of excitement and ongoing support for the LGBTIQ community." Barker said.
Applications for the parade and festival will open shortly.
OIP Staff