Professor Gillian Triggs' Mardi Gras message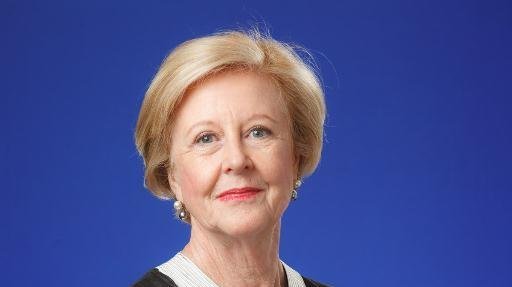 The head of the Australian Human Rights Commission has called on the federal parliament to amend the marriage act and allow same sex couples and trans gender people to wed.
The Commissioner also voiced support for the Safe Schools Coalition program noting that all children deserved to have a safe education.
Professor Triggs said laws that perpetuate inequality for lesbian, gay, bisexual, transgender and intersex (LGBTI) Australians are in urgent need of reform.
"I am deeply concerned by the continuing violence, discrimination and vilification experienced by many LGBTI Australians, and the consequent erosion of human rights this represents," Professor Triggs said.
"The Australian Human Rights Commission again calls on the Federal Parliament to amend the Marriage Act to ensure all Australians are treated equally before the law, regardless of sexual orientation or gender identity.
"And it's time we ensure LGBTI families receive the same respect we give to heterosexual families.
Professor Triggs repeated her concern that politicians have failed to sdhow leadership in this area.
"When our leaders fail to extend the basic principles of equality and inclusion to LGBTI citizens, the safety, health and wellbeing of adults, families and children suffers," Professor Triggs said.
"All students have a right to be safe and to feel they belong at school.
"The Australian Human Rights Commission fully supports the work of schools in creating respectful and inclusive environments for all students, including those who are lesbian, gay, bisexual, transgender or intersex.
Professor Triggs said this weekend's Sydney Gay and Lesbian Mardi Gras was an opportunity to celebrate the diversity and strength of LGBTI communities.
"Every year, Mardi Gras shows us that it takes courage to be yourself, no matter what.
"Mardi Gras also reminds us that equality for LGBTI Australians is an important and achievable goal, still to be met.
"I commend the NSW Parliament for its recent apology to the original 1978 Mardi Gras participants. Many of these '78ers were arrested, mistreated and publicly shamed by the police, government and media. But the '78ers were part of an unstoppable force.
"I urge our state and federal governments to acknowledge and resolve the discrimination that continues to affect LGBTI citizens and their families," Professor Triggs said.
"Put simply, the challenge is to deliver a legal, social, education and health system that is fair and inclusive; and to shape a national discourse that respects the dignity of all LGBTI citizens, young and old.
"May the spirit of the '78 Mardi Gras continue to inspire; and may the momentum for justice and equality soon achieve its goal" said Professor Triggs.
OIP Staff